News
Jack Hone, Former Aftermarket Publisher, Dies At 81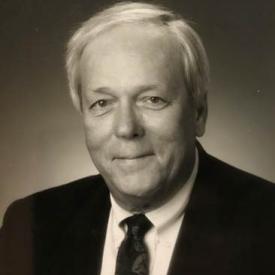 Respected former aftermarket industry publisher, Jack Hone passed away peacefully on October 29 at the age of 81 surrounded by his loved ones following a long illness.
Jack's esteemed career in publishing began in 1969 and included 12 years as publisher of Tire Review Magazine.
"We are saddened to hear of the passing of Jack Hone, who served as publisher of Tire Review from 1987 to 1999," said Bill Babcox, CEO of Babox Media. "In addition to bringing nearly 20 years of publishing experience to his role, he brought a true sense of camaraderie to our organization. He was a well-liked and respected professional that made Tire Review and the industry better, and we are grateful for his contributions."
In addition to his work in publishing, Jack was the co-founder of Hone Media Group, representing leading titles like SEMA News Magazine, and was also celebrated as a talented musician and music teacher.
After serving as a musician in the U.S. Navy playing trumpet and flugelhorn, Jack enjoyed a nearly lifelong career as a professional musician during which he had the unique opportunity to perform with many of the jazz greats including Miles Davis.
Jack was known for his deep faith in God, and his love of his wife, children, grandchildren, friends – and, an extra dry vodka martini on the rocks with a twist. He was a dedicated and loyal friend and is remembered by many as a strong mentor and leader.
Jack loved to laugh, adventure and read. He dreamed of hiking the Appalachian trail and hoped to one day write the story of his music career, including the opportunities he had to meet many of the jazz greats like Mr. Louis Armstrong. He was a diehard fan of the Pittsburgh Pirates and the Pittsburgh Steelers, and proudly waived the black and gold.
Following his retirement, Jack taught private music lessons, and served in the role of Music Director for The Church of the Covenant in Canton, Ohio.
Jack is survived by his wife Sharon, sister Dr. Charlene Nunley (husband, Fred), son Michael Hone (wife Patrice), daughter Lorraine Nokes (husband Jeffrey), daughter Tracy Teuscher, first wife Marilyn Hone, 12 grandchildren, and three great grandchildren.
A celebration of life will be observed on Saturday, December 7, 2019 beginning at 2:00 p.m. at Denbow Gasche Funeral Home located at 313 Center Street, Ashland, Ohio, 44805. Immediately following the memorial service, family and friends are welcomed to enjoy food, live music and fellowship.
In lieu of flowers or gifts, the family respectfully requests that gifts be made in the name of Jack Hone to the Jackson School for the Arts Jackson High School, 7600 Fulton Dr. NW, Massillon, Ohio, 44646, attention Susan Gardner, JSA Director.
Personal notes of sympathy may be sent to the family via email in care of Tracy Teuscher at tracy@thebuzzmaker.com.