News
Ivan Stewart to Make History at Motorsports Hall of Fame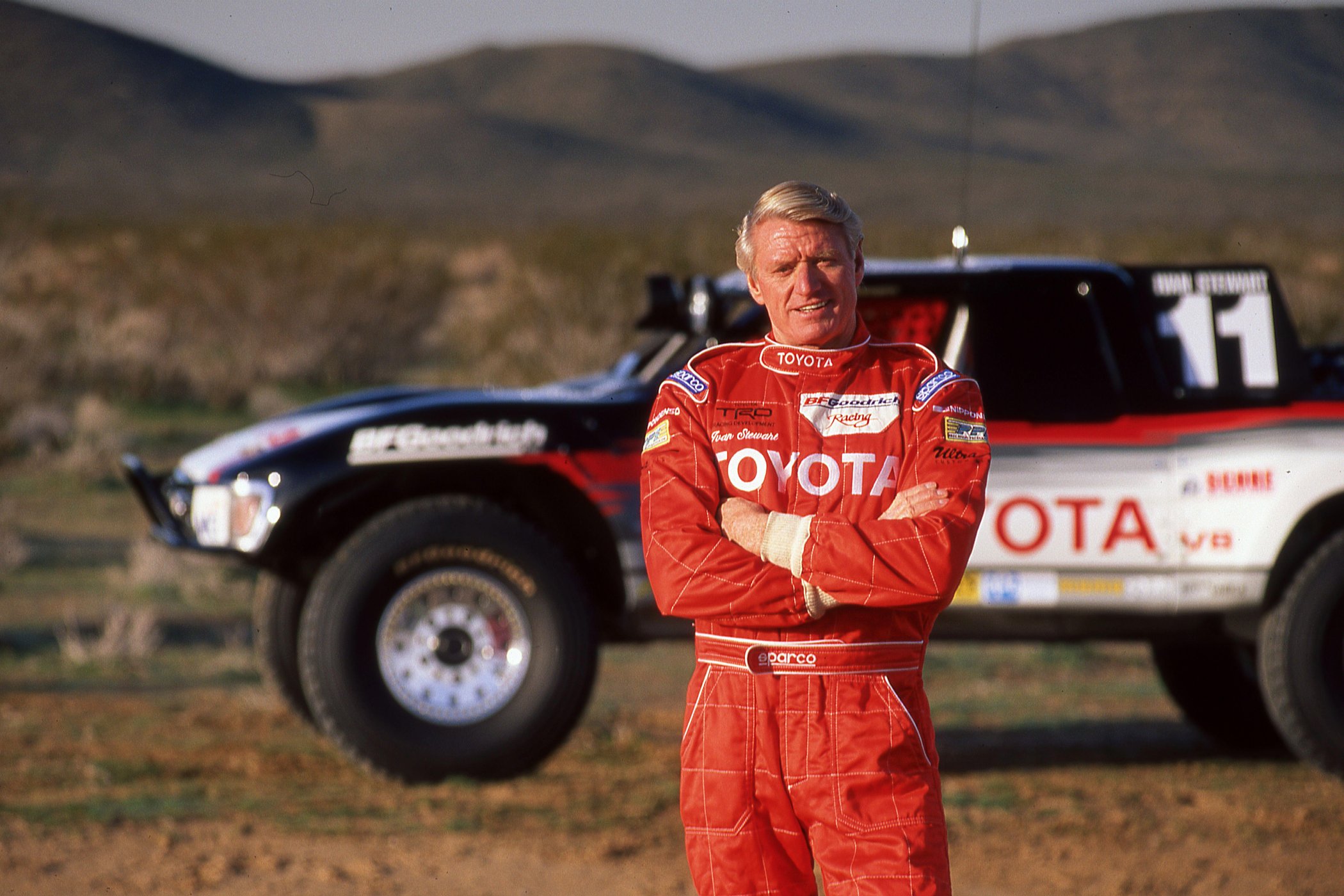 SCORE champion desert racer Ivan "Ironman" Stewart has been recognized yet again for his off-road racing accomplishments and will be inducted into the 2020 Motorsports Hall of Fame of America on March 17, 2020 at Daytona International Speedway where the MSHFA of America has been located since 2016.
Stewart, 74, will join the 2020 class of nine to be inducted in the Motorsports Hall of Fame of America and will be the first official inductee in the Off-Road Category. The MSHFA was founded in 1989 and is in its sixth year at the famed Daytona International Speedway in Florida.
Class of 2020
Stewart will be inducted in the 2020 MSHFA class along with NASCAR's first champion Robert Byron (Historic category), flat track impresario Chris Carr (Motorcycle), early motorcycle racer, promoter and publisher Floyd Clymer (At Large), driver, official and safety advocate Wally Dallenbach Sr. (Open Wheel), Rick Hendrick, one of NASCAR's most successful owners (Stock Cars), Daytona 500 champion Tiny Lund (Historic), Can-Am and Rolex 24 at Daytona champion Jacky Ickx (Sports Cars) and quarter-mile racing legend George Montomery (Drag Racing).
Racing since 1973, Stewart joined the Toyota factory team in 1983 for Cal Wells at Precision Preparation Inc. (PPI). He had a total of 84 career off-road race victories in stadium, short course and desert.
Stewart won a record 17 Grand National Sport Truck main events in Mickey Thompson Entertainment Group's (MTEG) stadium series, a record 17 SCORE Baja 500 class wins (including 10 SCORE Baja 500 overall wins), three SCORE Baja 1000s, and five SCORE season class point titles, including SCORE overall point championships in 1990 and 1993.
Ironman Legacy
Stewart is one of the original desert racing stars that moved into the marquee SCORE Trophy Truck division for high-tech, 900 horsepower, unlimited production trucks when SCORE debuted the featured racing division in 1994.
In his final six years of racing (1994-'99), the Ironman won his SCORE Trophy Truck class nine times. He still stands tied for sixth in all-time SCORE Trophy Truck race wins after 130 total races in the 25-plus-year history of the spectacular racing class.
Stewart was a 2006 inductee in the Off-Road Motorsports Hall of Fame. In 2009, Stewart was also inducted into the San Diego Hall of Champions Breitbard Hall of Fame.
Stewart retired from racing in 2000. He continued to be instrumental in off-road racing, becoming a founder in the ProTruck Racing Organization.
Currently, Stewart continues to be a special spokesperson for Toyota. Since Stewart's retirement from racing, Toyota introduced the Toyota Tundra truck and soon afterwards produced a very limited number of trucks as the Ivan Stewart Ironman edition. These trucks featured a special Ivan Stewart signature package with Toyota Racing Development (TRD) wheels, grille, interior, and supercharger.
Stewart also has become known in the video game circuit, lending his name and his style of stadium racing to a series of games entitled "Super Off Road.
He wrote a book,Ivan "Ironman" Stewart's Ultimate Off-Road Adventure Guide (Motorbooks, 2007). He also appeared in the live action video for kids/Real Wheels video, "There Goes a Race Car."
Stewart is from San Diego and still resides in the area.