News
Ironman 4×4 Hires Marketing Specialist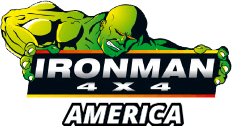 Ironman 4×4, a brand of off-road products, recently announced that Justin MacLauchlan has joined the company as its new Marketing Manager. MacLauchlan is responsible for conceiving and executing marketing strategies and tactics that drive brand exposure and sales growth. In addition to sales goals, MacLauchlan will help the overall brand develop and messaging in the marketplace. With the team's guidance, Ironman is looking to aggressively enlarge its marketing efforts to provide a stronger presence across North America.
"We're excited for Justin to join the Ironman 4×4 team. His integrated marketing experience and skill set in the automotive market will allow us to capitalize on the strength of the Ironman brand as we continue to innovate and grow in the North American market," said Ironman 4×4 CEO Luke Schnacke.
MacLauchlan comes to Ironman 4×4 by way of automotive and off-road lighting manufacturer PIAA Corporation. At PIAA, MacLauchlan held the position of brand manager and was in charge of the overall marketing efforts. He has years of experience in the automotive industry, with over 10 years in various marketing, design and advertising positions.