News
iRacing to Introduce Virtual Pro 4 Off-Road Truck Championship Series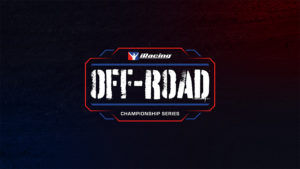 iRacing will stage its first-ever professional sim racing series for short course off-road trucks in the summer of 2022, the virtual racing platform announced.
The iRacing Off-Road Championship Series will kick off on June 22 and feature the Pro 4 Stadium Truck competing at virtual versions of short course venues across America, with a $25,000 purse on the line and $10,000 to the champion, the company said.
The iRacing Off-Road Championship Series will simulate a full season of short course racing with eight weeks of action and double features in each of its events. All four full-length track layouts at Crandon, Bark River, Wild West and Wild Horse Pass will stage two events each, with each hosting race lengths that match their real-world counterparts, iRacing said. 24 drivers will qualify for the virtual series.
The introduction of the iRacing Off-Road Championship Series follows the iRacing Rallycross World Championship presented by Yokohama, which introduced many of the world's premier rallycross teams to the world of sim racing and included a full series of All-Star Invitational events in 2020 and 2021, iRacing said.