News
Injen Technology Receives 'Platinum' Status with SEMA Data Co-Op
Injen Technology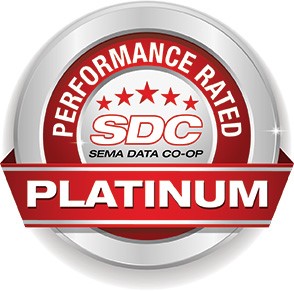 , a manufacturer of cold air intake and exhaust systems, has received "Platinum" status with SEMA Data Co-Op (SDC). SDC's 'Platinum' rating is the highest status rating that can be achieved. Injen Technology currently offers over 1,200 unique SKUs that are all platinum certified to the industry's ACES and PIES standards.
"Exceptional data is an absolute requirement in today's digital marketplace and our team at Injen Technology have worked diligently to provide a full, robust dataset for our receivers," said Jay Crouch, director of Global Business, Injen Technology. "It was important to provide information-rich product listings that allow our dealers and end-users with a full understanding of our products, including images and videos. Achieving platinum status upon launching with SDC validates the hard work our team put into our data and the exemplary level of our product data itself."
"The SDC prides itself on having industry leading brands as members and Injen Technology is at the forefront of their category," said Tom Ameduri, SDC West Coast sales manager. "Not only has Injen committed to participate, they've dedicated themselves to on-board at the highest possible level. Platinum data provides Injen's customers the peace of mind knowing they can easily sell their products, reduce returns and cross sell to new sales channels while reducing internal resource commitment."
To achieve platinum status, manufacturers must meet and exceed a range of data requirements and standards in every applicable data field in the SDC scorecard. Platinum data provides nearly 60 PIES (product) fields and ACES (application and fitment) data, making it a complete set of information to build detailed product listings with descriptions, digital assets including images and videos, tariff codes and sales metrics. This data makes it easy for sellers to create informative product listings.
Click here for more information.