News
Industry Veteran Lucas Frank Joins Brandmotion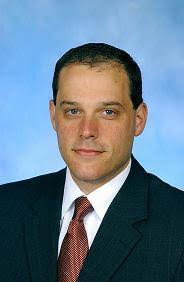 Lucas Frank-former Fiat Chrysler Automobiles (FCA) director of planning-has joined Brandmotion as director of product development and operations. Frank will be responsible for company innovation, product development and operations functions.
"I am thrilled to have the opportunity to join Brandmotion at such an exciting and pivotal time in the industry," Frank said.  "I worked with Jeff on several projects in the past and have always respected his unique and innovative approach to recognizing and solving customer needs.  The high quality of products and services has given Brandmotion a leadership position in this space and I'm excited to be a part of the team to help achieve the future growth plan."
"Lucas is a tremendously innovative thinker, responsible for many innovative product features at FCA over his 20-year career, including a few that Brandmotion helped him launch," said Jeff Varick, Brandmotion's founder. "He was the force behind many noted industry accomplishments including two consecutive awards for Motor Trend Truck of the Year and the Cars.com 'Best in Show' award from the 2018 NAIAS for the RAM 1500. He is a proven leader, successfully navigating the strong headwinds that can deter many large company innovators from persevering. We are extremely excited to have a leader and proven innovator of Lucas' caliber helping drive Brandmotion's continued growth of innovative products."
At FCA, Frank was responsible for overseeing the five-year plan for all future FCA cars and trucks, and prior to that led the planning of the new 2019 RAM 1500 Truck, according to the company. In an earlier position at FCA, Frank was brand manager and mobile marketing lead for Jeep. In that role, he launched Jeep's first-ever iPhone app.