News
Inaugural PRO Cup Challenge Pits Restyler vs. Restyler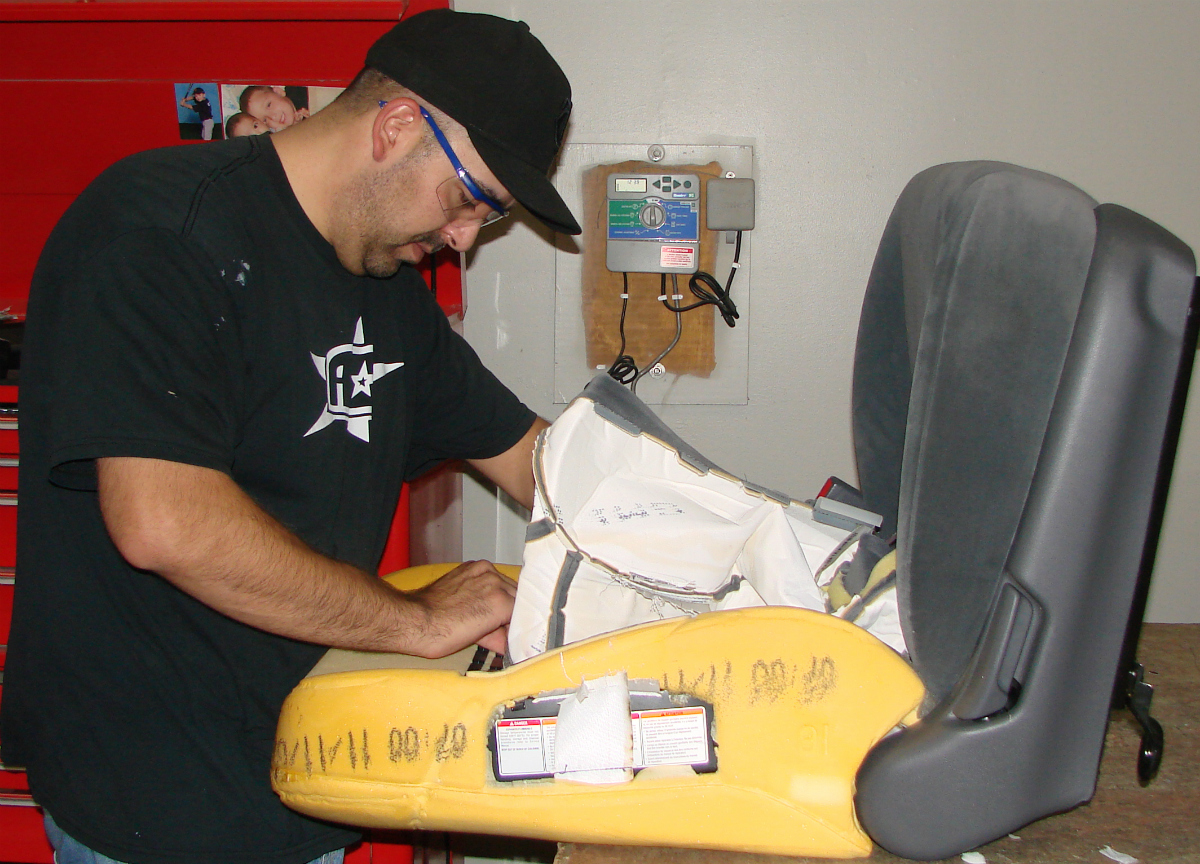 The SEMA PRO (Professional Restylers Organization) Council launches the inaugural PRO Cup Challenge at the SEMA Show, Nov. 5-8, at Booth #13113 in the North Hall.
Four members of the Council were given the opportunity to participate in drawing for a spot in the first year of the restyling competition: Cristina Jorge, Specialty Automotive Treatments, Fort Lauderdale, Florida; Josh Poulson, Auto Additions, Columbus, Ohio; Dino Perfetti, Automotive Concepts, Minneapolis; and Brandon McNew, Altered Garage, Omaha. Following this inaugural competition, subsequent PRO Cup Challenges will be opened up to all SEMA PRO Council members.
All four shops are currently building out their competition vehicles, preparing them to be judged by a panel of their peers at the SEMA Show. The winner will be announced the evening of Nov. 5 at the SEMA PRO Reception at the Westgate hotel pool deck.
There will also be a Fan Favorite award, voting on which is open to all SEMA attendees during the show. Ballots and the vehicles to review will be at the PRO Council booth. Two of the vehicles will be located in the hallway outside the North Hall; the other two will be at the PRO Council booth in the North Hall (Booth 13113).
The Fan Favorite will be announced at the PRO Council Happy Hour from 4-5 p.m. on Thursday, Nov. 7 at the PRO Council booth, when Fan Favorite voting will end.
The restyled builds will be judged by the following criteria:
How marketable is the build?
Does the design appeal to a large number of consumers?
Can this design be reproduced or is it too complex?
How creative is the design?
How profitable is the finished product for both the restyler and the dealership?
"This is an awesome opportunity for all restylers across the nation, and something we've always wanted to bring to the industry," says Dino Perfetti, chairman of the SEMA PRO Council. "Obviously, one of the best things about the SEMA Show is the impressive and elaborate builds on display. However, our shop can't sell those to the general public, so we wanted to bring a different perspective with this competition."
Keep an eye out for interviews with the four builders over the next month, as well as a more in-depth article by Perfetti, and an article about selling restyling packages by Courtney Pahlke of Top Coverage, Chicago, in the November issue of THE SHOP magazine.
For more information about the SEMA PRO Council, its benefits and opportunities, go to www.sema.org/council/PRO.