News
Inaugural Holley Mopar Event Set for September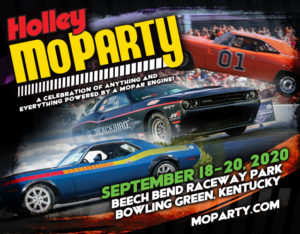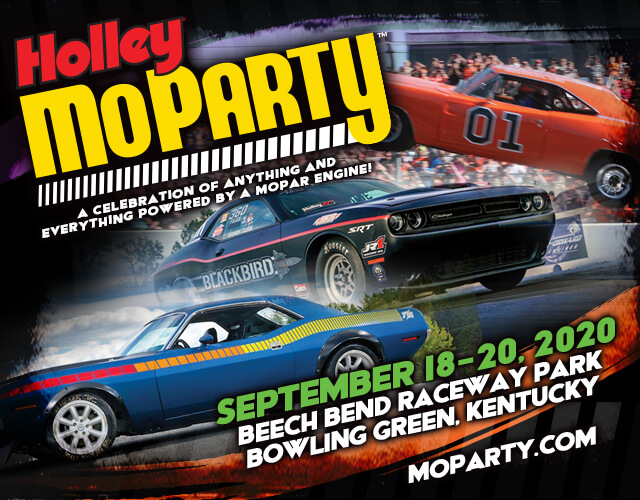 Holley's inaugural Mopar celebration, the Holley MoParty, will be taking place Sept. 18-20 at Beech Bend Raceway in Bowling Green, Kentucky, the company has announced. Holley will be incorporating a number of event segments into the event, including their well-known Grand Champion and autocross competitions, drag classes, a dyno challenge, an Australian style burnout contest, show-n-shine and more.
The event will be open to any vehicle with a Mopar engine, whether it's a classic B-body, a late model Charger or Challenger or a Gen III Hemi swapped into a custom rat rod.
To see a full schedule of event segments, click here.