News
In-Person Auctions Return to Carlisle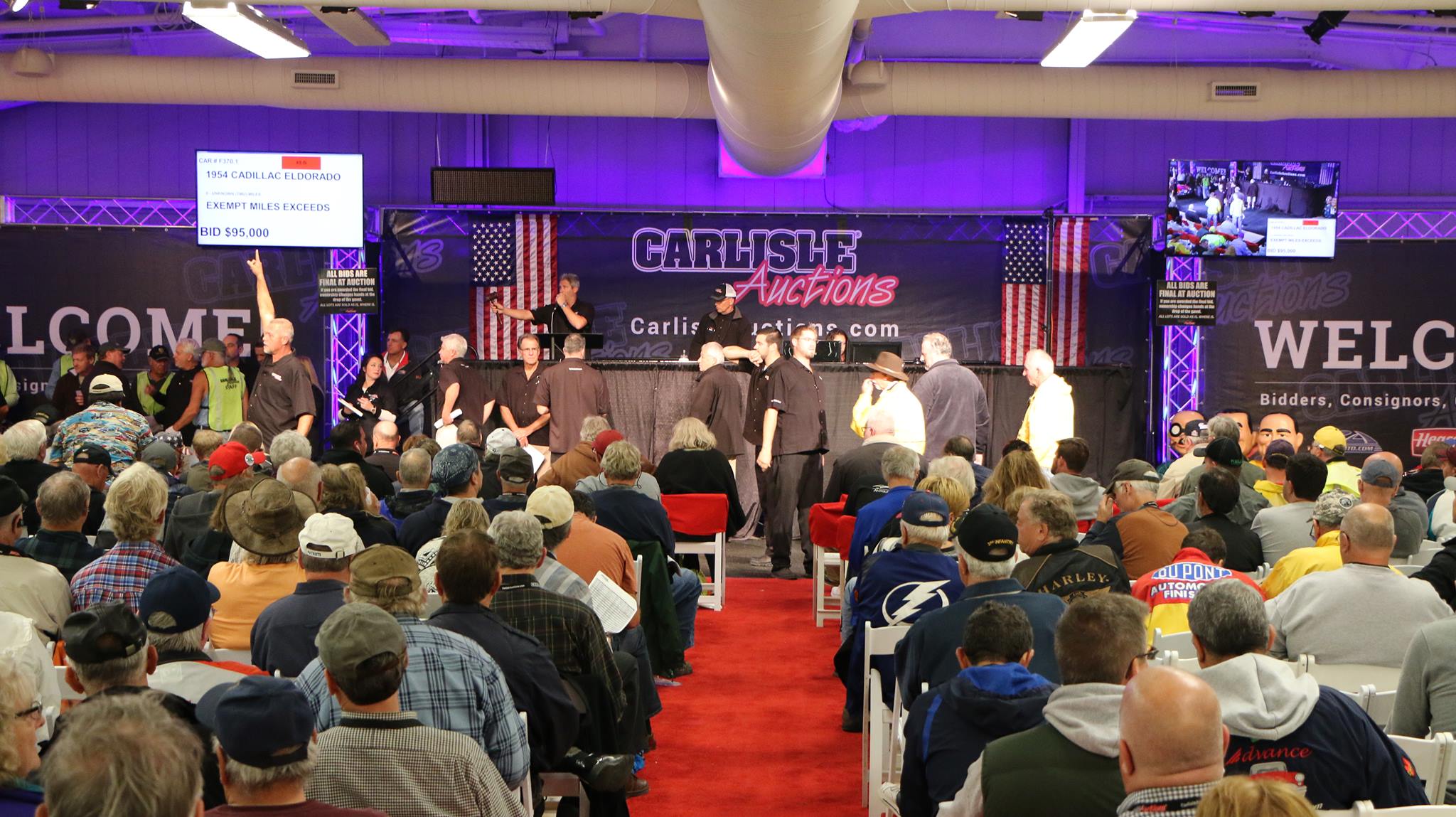 In a return to in-person auctions, Carlisle Auctions will be hosting a two-day, 400-car offering as part of Fall Carlisle 2020. While Fall Carlisle runs Sept. 30-Oct. 4 at the Carlisle PA Fairgrounds, the Carlisle Expo Center will host the auctions Oct. 1 -2.
Powered by an all-new partnership with the AACA Museum, Inc., Carlisle Auctions' second auction of the season hosts more than a half dozen cars from the museum, including a handful of pre-war vehicles.  Commitments from the AACA collection include a 1926 Packard 4-Door Club Dietrich, 1926 Wills St. Clair, 1931 Cadillac Town, 1935 Brewster Sedan, 1946 Kaiser Street Rod, 1956 Chrysler Imperial and a 1991 Jaguar XJS.
In addition to these vehicles, Carlisle Auctions will offer a mix of muscle, collector cars and future classics. On Oct. 1 at 5 p.m., the auction will also have an all-truck hour that will include trucks and SUVs.
"We are excited to return to the Carlisle Expo Center for our Fall Carlisle Auction," noted Tony Cline, director of auction operations. "We've been hearing from buyers and sellers alike who are anxious for the event. We feel this will be one of our best available lots of cars in some time, with different types and styles available dating back to the early 1920s. We are still actively taking consignments and encourage those interested in bidding to register in advance. I can't wait to see you starting on October 1."
All outdoor placements can be viewed, but only event staff, registered buyers/sellers, guests and select business partners are permitted to enter the Expo Center during the auction. Due to gathering restrictions, general spectators are restricted from entering the Expo Center. The auction starts at 12 p.m. daily.
As part of Carlisle Auctions' health safety measures, masks will be required for entry and indoors, multiple hand washing/sanitizing stations will be available, restrooms, food and service areas will be regularly cleaned and bidders are encouraged to pre-register for easier packet pick up. In addition, concession options will be modified.