News
IHRA, MPT Industries Announce Multi-Year Partnership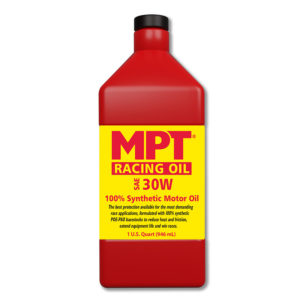 The International Hot Rod Association and MPT Industries have entered a multi-year partnership renewal that will see MPT Industries continue as the official oil of IHRA.
Located in Dover, New Jersey, MPT Industries manufactures synthetic ester-based lubricants and offers a full line of performance-enhancing additives, lubricants and greases for specialty applications, according to the company.
"We appreciate the opportunity to continue our partnership with MPT Industries, a company that has set the standard in chemical and lubrication technology," said Dana Landry, senior director of corporate partnerships, IRG Sports + Entertainment. "MPT Industries offers many high-quality products used by IHRA racers, helping them achieve peak performance on and off the track."
As part of the partnership, MPT Industries will reward IHRA racers who use MPT Industries oil in Top, Mod, Sportsman and Junior Dragster classes at the IHRA Sportsman Spectacular, IHRA Summit Team Finals, IHRA Junior Dragster Team Finals and IHRA Summit SuperSeries World Finals through the IHRA contingency program.
"We are excited to continue our partnership with the IHRA for the coming season," said Michael Trueba, president of MPT Industries. "The IHRA programs provide us with highly competitive racing where we can showcase our products and really put them to the test. The teams are very supportive of the MPT brand and are a pleasure to assist."