News
IDIDIT Turns Loose First Mazda Column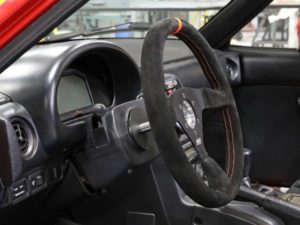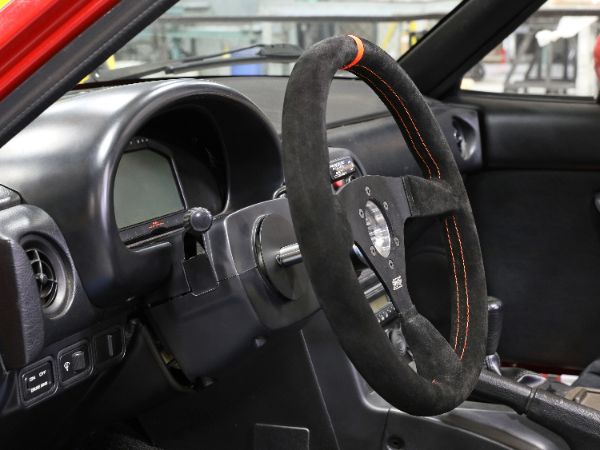 IDIDIT Performance's newest addition to its Pro-Fab line is for 1990-2005 Mazda Miata models. The new IDIDITPro-Fab Miata column shaves an additional 16-pounds off an already-light vehicle, according to the company.
Suitable for drag, autocross, road and off-road racing, the ultra-lightweight column weighs just 2.65 pounds. When paired with an IDIDIT Performance Quick-Release Steering Hub and aftermarket lightweight steering wheel, the 4.05-pound combination offers a 16-pound weight savings over the 20-pound factory column, according to IDIDIT.
The Pro-Fab slides directly in place of the factory column and bolts to the OEM mounting points and steering shaft. It comes equipped with an extended shaft that allows the installer to trim the column to best fit the driver. Pairing with an IDIDIT Performance Quick-Release Steering Hub adds further adaption to the race car.
"The Pro-Fab Column for the 1990-2005 Mazda Miata is the lightest column we've ever made," said Trever Cornwell of IDIDIT. "With laser-cut tubing and brackets, TiG welds and a brushed aluminum finish-it's a true testament to the level of research, development and design we put in to new products. The Pro-Fab columns are purpose-built to provide drivers with a new, rigid, steering solution for race applications. And it since it bolts in using factory mounts and no other modifications are needed, installation is simpler than most think."
The column is made in the U.S. with precision laser-cut tubing and brackets.
Visit IDIDIT.com for more information.