News
Iconic Motorsports Filmmaker Passes Away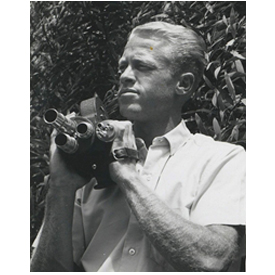 Documentary filmmaker and director Bruce Brown has passed away at the age of 80.
Brown introduced the world to surfing through a number of legendary films including Endless Summer in 1966 and Endless Summer II in 1994.
Brown also introduced the world to motorcycle desert racing with his Academy Award nominated On Any Sunday in 1971. This film co-produced by Steve McQueen, showcased motorcycle racing star Malcolm Smith.
Brown went beyond surfing a few times with films about motorcycle racing. Following On Any Sunday-which is still held in high regard as one of the best motorcycle documentaries of all time-he produced On Any Sunday II in 1981, Baja 1000 Classic in 1991, and On Any Sunday: Revisited in 2000.
Brown was inducted into the Surfers' Hall of Fame in 2009.
The filmmaking tradition started by Brown has continued with his daughter, Dana Brown, who recently directed Dust 2 Glory. The action sports documentary showcases the four-race SCORE World Desert Championship held annually in Baja California, Mexico.
Brown was also an active consultant in his son's films, including Dust to Glory, Dust 2 Glory and Step into Liquid.
"All of us in the SCORE family recognize and acknowledge the life of Bruce Brown and know that his contributions to the film industry will continue to live on through his son Dana," said Roger Norman, SCORE CEO and president. "We send our deepest condolences, thoughts and prayers to the entire Brown family and will long remember him and his contributions to two sports we hold so dear."