News
Hyundai Developing Self-Sterilizing Vehicles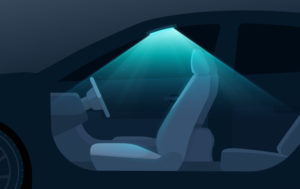 Hyundai is exploring the use of UV light sterilization technology, according to a recent blog post on its website.
The manufacturer is planning to develop an interior cabin dome light that also contains a sterilization feature, which could be activated when no one is in the vehicle. A dome light, the company says, would be effective because it could sterilize the seats, floor mats, dashboard and the steering wheel all at the same time.
Also in the works: photocatalytic reduction of carbon dioxide using ultraviolet light. Using a UV photocatalyst module would eliminate germs that float inside a car, the company says, which would have the added benefit of increased air quality inside the vehicle.
For more information on the developing technology, as well as some insight on how Hyundai is helping the fight against the coronavirus, click here.