News
Hyundai Confirms Santa Cruz Pickup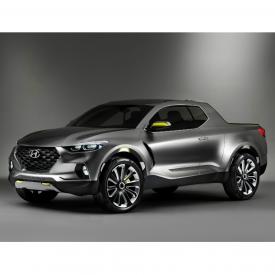 Hyundai has announced that, following upgrades to their Montgomery, Alabama assembly plant, it will bring the Santa Cruz compact pickup truck to market in 2021.
The compact utility vehicle was first introduced as a concept at the 2015 North American International Auto Show in Detroit.
Details about the vehicle's specifications were not released.
In a press release, the company said the new vehicle will posses the attributes of a compact utility vehicle while offering the day-to-day versatility of an open bed.