News
Hypertherm Connects High Schoolers with High-Tech Manufacturing Lessons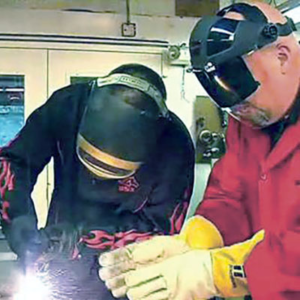 Hanover, New Hampshire-based Hypertherm is celebrating the graduation of high school students from its semester-long high-tech manufacturing and engineering program. Fifteen students from Lebanon High School and Thetford Academy took part in a ceremony in January at Hypertherm's Heater Road facility.
The program-known as the STEM Internship: High Tech Manufacturing & Engineering-is an extended learning opportunity (ELO) developed in partnership with area high schools. In development for nearly two years, the program brought students from each school and placed them into the businesses as part of their regular school day. The program ran for the duration of the first semester of their school year and students earned credits toward graduation requirements, as well as earned college credit through the Running Start program.
Throughout the program, students were introduced to concepts such as human resources, resume writing and interviewing skills, product development, prototyping and engineering, production and manufacturing processes, and finance, sales, and marketing. The daily sessions provided students real-world, hands-on examples of business and manufacturing concepts in action at each of the businesses manufacturing facilities. Students learned directly from professionals in each field and were given the opportunity to immediately apply concepts as they completed projects and tasks directly related to each subject, according to Hypertherm.
"Students are carrying themselves with more confidence-it's been an extraordinary experience," said Mark Pichette, director of counseling at Thetford Academy.
Marc Chabot, dean of academics at Thetford Academy echoed Pichette's thoughts.
"The investment in time, leadership, and resources by Hypertherm and Fujifilm have created a program of unmatched quality for students," he said.
Hypertherm designs and manufactures industrial cutting products for use in a variety of industries such as shipbuilding, manufacturing, and automotive repair. Its product line includes cutting systems, in addition to CNC motion and height controls, CAM nesting software, robotic software and consumables.
Learn more at hypertherm.com.