News
Husky Corp. Receives ISO Recertification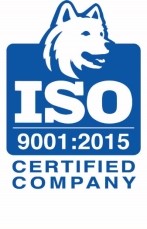 Husky Corporation was recently re-certified under ISO 9001:2015, the international standard for quality management systems, the company announced, and for the first time, the certification includes S.U.R.&R., the company's vehicle fluid line repair division. The division offers specialty tools along with solutions for brake, fuel, air conditioning, coolant, transmission, and power steering lines.
In 2016 Husky acquired S.U.R.&R., retaining sales, purchasing, and customer service operations in Akron, Ohio with manufacturing and assembly operations taking place at facilities in Pacific, Missouri. When the three-year ISO 9001: 2015 recertification came due again in 2021, Husky management wanted to include S.U.R.&R as part of its scope of operations, the company said.
"The certification will definitely be beneficial for S.U.R.&R. long term. It gives an assurance to our customers that everything goes through a proper and documented procedure from the time of order to their door," said Matt Miller, S.U.R.&R. purchasing representative.
"It definitely says this team is driven by quality. They really want to see a quality product go out that door and not come back," said Steve Baynham, Husky Corporation Quality Assurance Manager. "The certification helps S.U.R.&R. in the extremely competitive automotive aftermarket. It also differentiates us from companies that don't have a registered quality management system."