News
HRIA Education Days Return to NSRA Nationals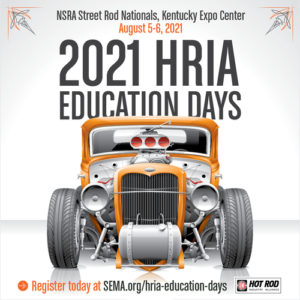 SEMA Hot Rod Industry Alliance (HRIA) Education Days are returning to the National Street Rod Association (NSRA) Nationals, Aug. 5–6, in Louisville, Kentucky, the organization announced.
The event provides visitors with the chance to participate in education sessions featuring manufacturers in the hot-rod and auto-restoration segments.
Click here for more information or to register for the event.