News
How to Get New Customers Using Automotive Video Marketing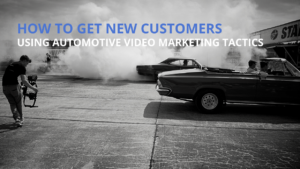 If you think YouTube and Instagram are just for 20-something beauty bloggers and influencers, think again.
Over 40% of auto shoppers use video to narrow down their options and ultimately choose what they purchase. With the right automotive video marketing tactics behind you, you can capture a new audience, show off what's great about your company – and have fun while doing it.
Barry Alt, a digital strategist specializing in restoration, performance and race shops, has some tips to help optimize your online video content.
Head over to the blog at Alt's digital marketing agency, Motorhead Digital, to learn how to make your online video presence more effective.
Click here to read more.