News
How to Sew a Double-Piped French Seam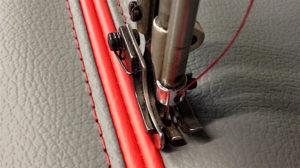 If you're as obsessed with decorative stitches as we are, you'll love this tutorial on how to sew a Double-Piped French Seam.
It's unique, beautiful and – best of all – fairly simple to execute. If you can already sew a French seam and create piping, you're more than half way there.
The Double-Piped French Seam is just those two skills combined in a way most trimmers haven't really thought about.