News
How a Hot Rod Shop Survived a Century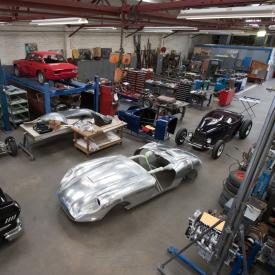 Moal Coachbuilders have built a reputation as one of the country's top hot-rod shops and they've done it by keeping it in the family for over a century.
Started in 1911, family patriarch William Moal originally worked on wheels and bodies for horse-drawn carriages, before making the transition to automobiles and erecting the Oakland, California-building that still houses the metal-shaping outfit in 1946.
The shop, now run by William's great-grandsons, David and Michael Moal, was recently profiled by Hagerty. Read all about the Moal clan's artistry, handiwork and a few of their recent projects here.