News
How Does the Auto Restoration, Performance and Restyling Industry Measure Up Online?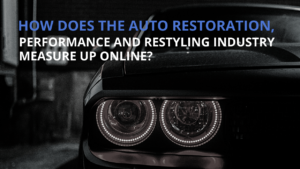 Motorhead Digital, a digital marketing and web development firm specializing in auto restoration, performance and restyling shops, audited the websites of over 250 auto restoration and performance shops and compiled the results into a recently released report.
The firm examined 250 websites and analyzed each business based on several different elements, including the user-friendliness of each website, digital marketing practices, website privacy, security and ADA compliance and more.
Click here to view the full report.