News
Houston Auto, Boat Shows Create Combined Event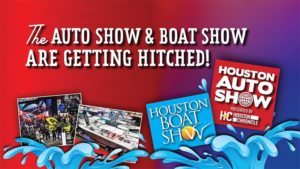 The Houston Auto Show and the Houston Boat Show will be combined into one event for 2022, event organizers announced.
The combined event will take place from Jan. 26 to Jan. 30, 2022, at the NRG Center and will highlight the latest vehicles, boats and outdoor activities.
"New cars are in high demand thanks to the launch of new models, new technology and never before seen supply chain issues," said Wyatt Wainwright, President of the Houston Auto Show. "Combining with the Houston Boat Show creates an outstanding first-time event that can be enjoyed by all for one low price."
Exhibits will include Camp Jeep, the Ram Test Track and the 2022/2023 new vehicle models at the Houston Auto Show portion of the event. A large variety of auto brands will be represented, along with several test drive opportunities from brands like Ford and Subaru, organizers said.
On the Houston Boat Show side, more than 200 vendors will showcase the latest in boating and outdoor sports technology and trends.