News
Hot Shot's Secret to Match Donations to Waypoint Vets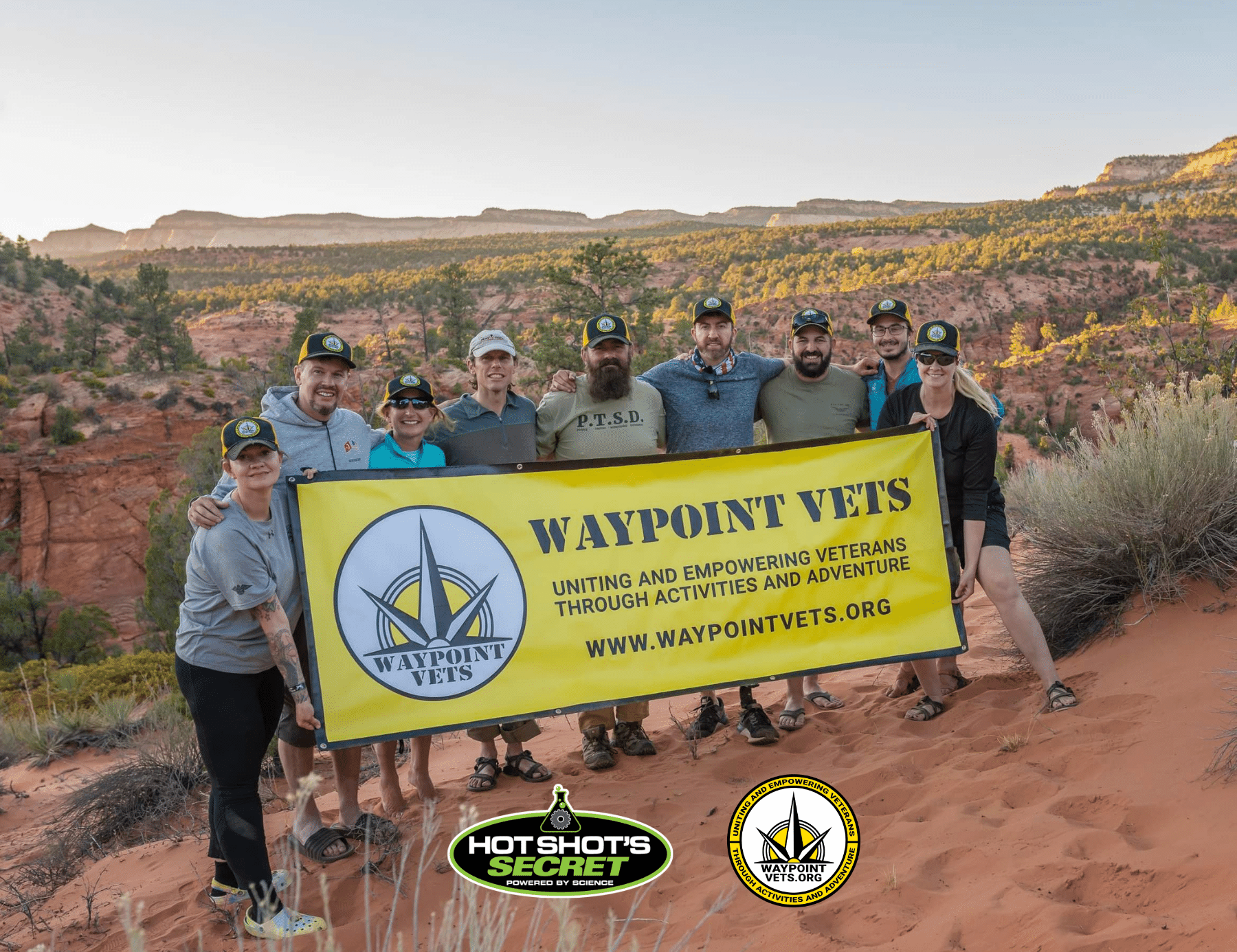 Hot Shot's Secret plans to fully match donations made to GoFundMe to support five new Waypoint Vets adventures in 2021, the company announced.
Hot Shot's Secret founder, Chris Gabrelcik, became so impressed with Waypoint Vets' mission of uniting and empowering veterans through their pro bono adventure trips, the company said, he chose to financially sponsor the organization's first inaugural canyoneering event last October with a $10,000 donation. Upon learning the positive impact it had on the participating veterans, he urged Waypoint's founder, Sarah Lee, to start a one-month GoFundMe Charity Campaign where Hot Shot's Secret will fully match all donations made between Feb. 16 and March 16 to raise funds for five new veteran adventures.
Upcoming Waypoint Vets National Adventures:
7-Day Canyoneering Trip in Utah
5-Day Mountaineering Adventure to Summit Mount Rainier
6-Day Women Veteran's Retreat in Destin, FL
7-Day Canyoneering / Kayaking Trip at Lake Powell
8-Day Storm Chasing Adventure throughout the Midwest
"Words cannot describe how much of an impact the support of Hot Shot's Secret has made throughout the development of Waypoint Vets. To not only cover the costs for our first adventure but to also urge me to create this fundraiser with the goal of matching all donations is overwhelming. There truly are amazing people in this world who are ready and eager to make a real difference. It is an honor to have gained Chris's support and a privilege to be at the receiving end of his kindness."
The inspiration for Waypoint Vets occurred when Lee, an Army combat veteran, completed a 4,010-mile cycling journey across America to raise awareness of the Veteran suicide rate.
The cost for each adventure event is fully covered for veterans who participate. Waypoint Vets plans the adventures, provides the gear and covers all the costs of travel, meals and lodging. The organization offers a variety of activities to accommodate a wide range of fitness levels.
Click here to contribute to the matched fundraiser via GoFundMe.
Click here for more information on Waypoint Vets.