News
Hot Shot's Secret Firepunk Diesel S10 Sets New Record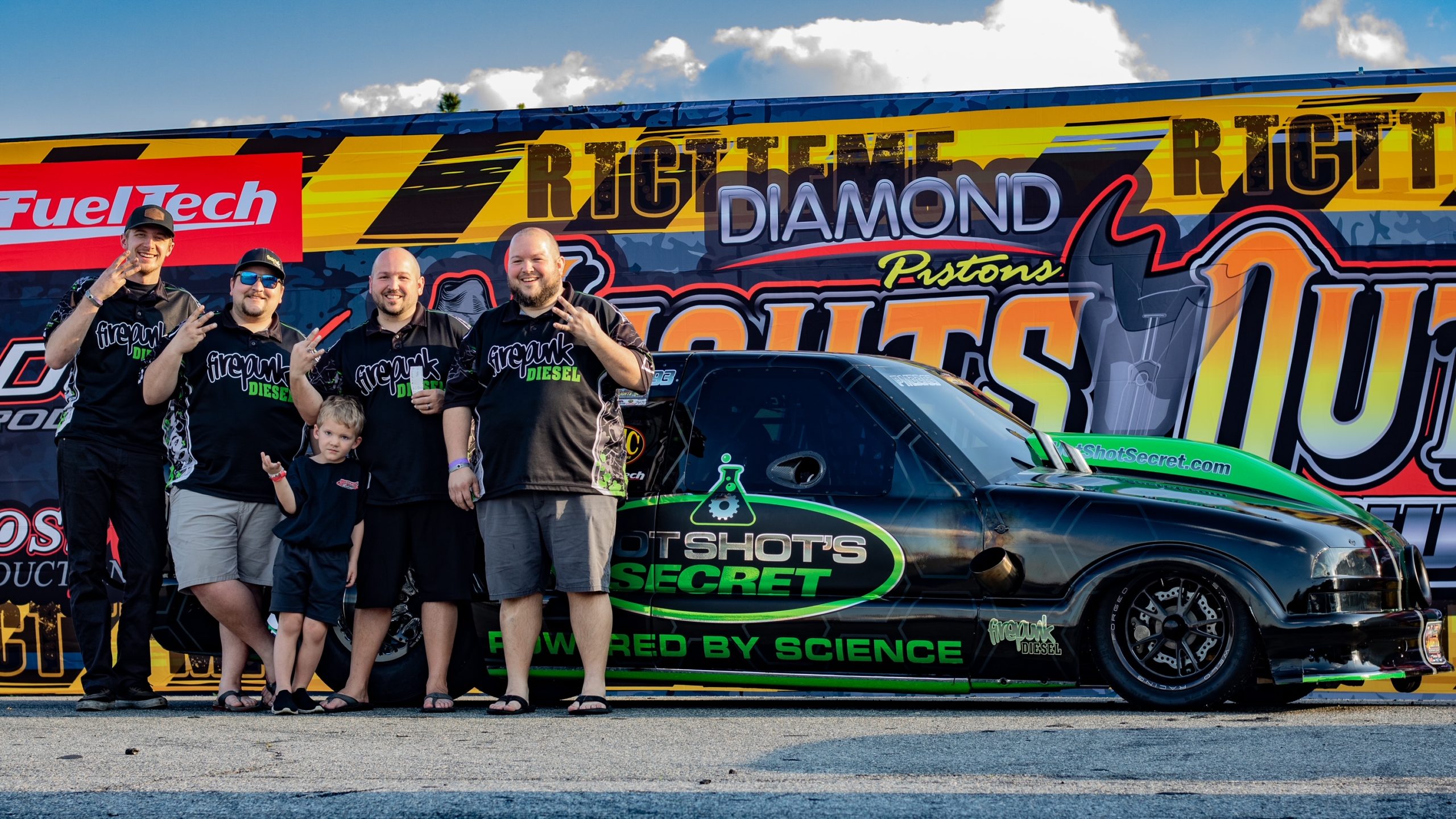 The Hot Shot's Secret-sponsored Firepunk Diesel S10 truck became the first-ever diesel-powered vehicle to run an eighth-mile pass in under four seconds, the team announced. Based out of Ohio, the Firepunk Diesel team set its new record time at Lights Out 12 at South Georgia Motorsports Park in Adel, Georgia.
Larson Miller was behind the wheel of the only diesel-powered vehicle in "Radial vs The World" class. The Hot Shot's Secret sponsored Firepunk Diesel S10 already broke its own record at the end of 2020 at No Mercy 11 with a 4.11-second pass at 181 mph. After some off-season upgrades, the Firepunk race team opened the 2021 season with multiple new personal best times (4.10, 4.04, 4.04 and 4.00), but ran its first-ever three-second diesel pass with a time of 3.998 seconds at 182.67 mph.
"I cannot put into words how proud I am of this team for what they have just achieved. This 3-second goal has been years in the making and a result of a collaboration between the best companies in the diesel performance industry to get it done," said Kyle Fischer, Hot Shot's Secret director of branding and promotions. "Congratulations to the entire team. It's been one hell of an exciting ride and we know there is even more to come."
"It's amazing. Super accomplishment for our team. A ton of hard work went into this. It's something we've been chasing to try to get this truck into the 3's and every time you go deeper into the 4's, it seems like it's so close, yet so far away. It finally all came together. It is really an accomplishment for the diesel world today and we are glad that our team can be a part of it," said Firepunk Diesel Owner, Lavon Miller.
Click here to watch video of the run.