News
Hot Shot's Secret Expands NTPA Sponsorship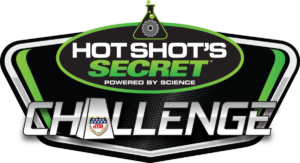 Hot Shot's Secret is expanding its National Tractor Pullers Association (NTPA) Championship Pulling Series sponsorship for 2023, the company announced.
The expanded partnership establishes a six-event bonus series and point fund titled the Hot Shot's Secret Challenge. This points challenge will provide a payout in excess of $30,000 to the top three-point earners per division. The challenge is open to Grand National competitors in all 13 premier-level divisions, the company said.
To be eligible for a payout, a vehicle must be registered for the 2023 Grand National series and also display Hot Shot's Secret point fund decals on both sides of the participating vehicle, the company said.
Additionally for 2023, Hot Shot's Secret will be the primary sponsor of five "Hot Shot's Secret Spotlight" segments to appear during NTPA's weekly "Championship Pulling" television show on RFD-TV, the company said. Hot Shot's Secret will maintain its visibility in trackside signage, public address announcements, and in graphics that will appear on NTPA's official mobile videoboard.
Hot Shot's Secret Brand Manager, Josh Steinmetz, says, "We are so excited to step up our commitment and offer this bonus series to the pullers. NTPA is a great series that we have been a proud sponsor since 2020. Coupled with our Title Sponsorship of the NHRDA and ODSS, we are now represented prominently at all leading diesel motorsports industry events and series," said Hot Shot's Secret Brand Manager, Josh Steinmetz. "The Hot Shot's Secret Challenge provides a fun and exciting series within the points chase and it will all culminate at the National Tractor Pulling Championship in Bowling Green, Ohio. We know the fans and pullers will love it, and we can't wait to get the 2023 season started."
"We are delighted that Hot Shot's Secret has deepened their involvement in our motorsport," said Gregg Randall, NTPA executive director. "This longstanding partnership has significantly raised awareness of their products among our fan and competitor base to the point that Hot Shot's Secret is widely known as the diesel experts."