News
Hot Shot's Secret Announces Support for Battle Scarred Motorsports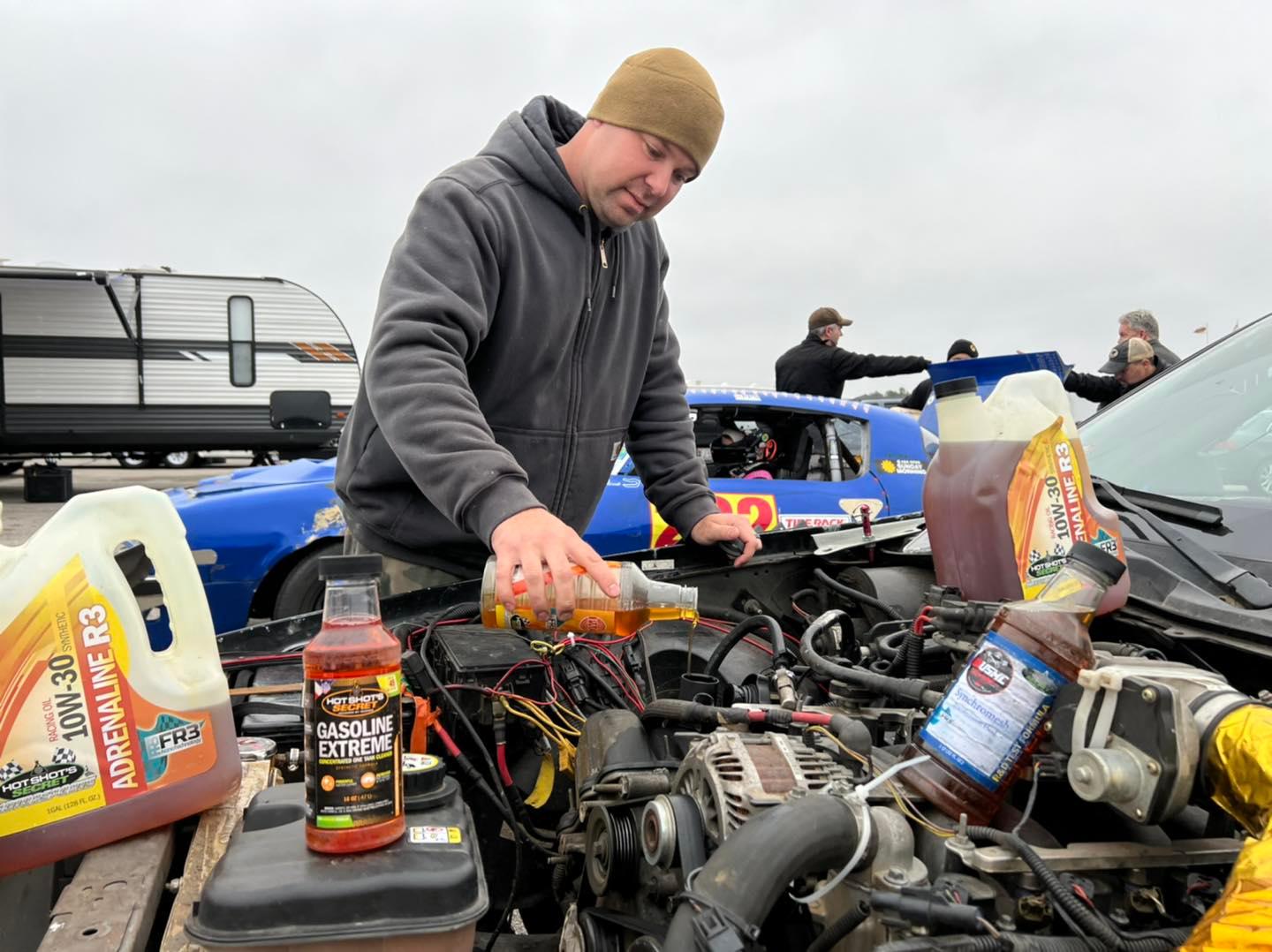 Hot Shot's Secret will be organizing a year of fundraising activity designed to support Battle Scarred Motorsports (BSM), the company announced. Battle Scarred Motorsports, formerly USMC Racing, assists disabled service members and first responders by providing racing opportunities on the track and in the pits.
Money raised starting in March through the end of the year will help convert vehicles into hand-controlled race cars, provide scholarships for racers to participate and ensure their vehicles are operating at optimum performance, the company said. Additionally, Hot Shot's Secret is providing all of the team's needed fluids, including racing engine oil, transmission fluid, gear oil, oil and fuel additives for the race team and their diesel haulers used to tow the race cars.
The fundraising activity is structured to provide opportunities for matching donations throughout the year, the company said. Beginning March 22-31, Hot Shot's Secret will donate $2.00 to BSM for every bottle of Gasoline Extreme purchased on their company website for the first 1,000 bottles, for a potential donation of $2,000.
In May, Hot Shot's Secret will match donations up to $6,000 during back-to-back race weeks for the Battle Scarred Motorsports online fundraising campaign from May 13-15 (Oklahoma race week) and May 20-22 (Georgia race week.)
In June and July, Hot Shot's Secret will help fund the organization's scholarship program that helps finance racer participation with a $6,000 donation, which will be used to cover the costs needed to put more military and first responders behind the wheel of a BSM race car.
In September, Hot Shot's Secret will pledge funds, up to $4,000 for a donation per lap during BSM's race in Kentucky from Sept. 23-25.
Beginning on Black Friday, Hot Shot's Secret will make a donation to Battle Scarred Motorsports for purchases made via Amazon Smile. Also, Hot Shot's Secret will be donating up to $4,000 in matched donations to help fulfill needs on BSM's charity wish list.
"Hot Shot's Secret is well known for its support of veterans and first responders with years of donations to Battle Scarred Motorsports and Waypoint Vets. This is a cause that means a great deal to our founder, Chris Gabrelcik and the entire Hot Shot's Secret team," said Hot Shot's Secret Director of Branding and Promotions, Kyle Fischer. "I was fortunate to spend a weekend at the racetrack with the Battle Scarred Motorsports team in Texas and was humbled at the power of their mission to help those heroes in need. The therapy, determination and fun that our veterans receive from participating in a sport that they love is very gratifying and we are excited for the season to begin."
"We are so grateful of Hot Shot's Secret's enthusiasm for our organization that provides our much-appreciated U.S. Service Members, past and present, and first responders the opportunity to race," said Battle Scarred Motorsports Founder and CEO, Brian Czech. "This year, we have multiple ways for the race community to support our organization throughout the season. In all, we are looking at a potential of $22,000 in matching funds which is significant and desperately needed to help fund our mission. I'm honored to say that our program saves lives, and we couldn't do it without the generous support we receive from Hot Shot's Secret and all of our supporting donors."