News
Hot Shot's Secret Sponsors 'Little' Drag Racing Champ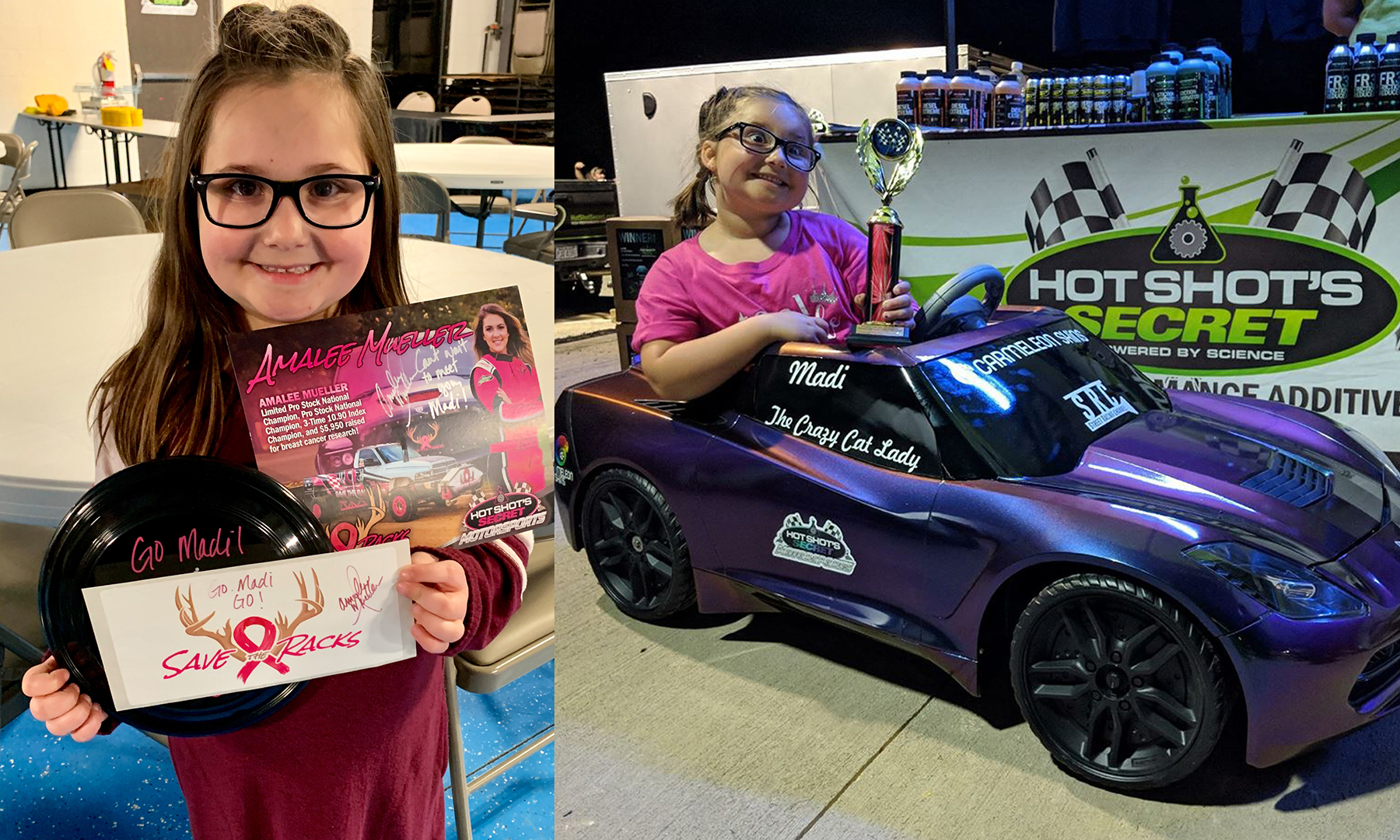 Hot Shot's Secret is sponsoring Madi Lowther, 5, again this year as she moves up to racing in the Jr. Dragster class this year.
"Madi Lowther is the defending Power Wheels Drag Racing track co-champion, and is my favorite little sponsored racer in the world," said Kyle Fischer, director of sales for Hot Shot's Secret.
Madi's dad, Justin Lowther, met Fischer at the annual Pacemakers Dragway banquet at Hot Shot's Secret headquarters in Mount Gilead, Ohio in February 2018. The two made an immediate connection, and Hot Shot's Secret agreed to sponsor Madi's racing efforts for the 2018 season, as well as provide goody bags and T-shirts for the Power Wheels competitors.
"Seeing this little firecracker out on the track gives me renewed belief that our sport will continue to thrive. She's a fierce little competitor, and I love the story about how she got her Crazy Cat Lady title," Fischer said. "During one particular race she was dressed for Halloween as a cat lady, and during the race her costume came loose and was dragging behind her, but she never swerved or slowed down!"
"Madi literally grew up at the track and started racing in the Power Wheels Drag Racing series last year at age 5," said Justin Lowther. "My wife and I believe it is such a great place for kids to grow up where they can learn strong values and learn responsibility. I have been a volunteer firefighter for the past 10 years and we want her to be instilled with a volunteer spirit and sense of family like so many people at the track have.
"Getting to know Kyle and the Hot Shot's Secret team, we know they have that same volunteer spirit and are hugely supportive. And their products really do work. They helped my racing success last season in my '77 Chevy Monza."
Hot Shot's Secret is a two-year sponsor of Pacemakers Dragway Park located in nearby Mount Vernon, Ohio.