News
Hot Shot's Secret to Sponsor Diesel Racer Josh Scruggs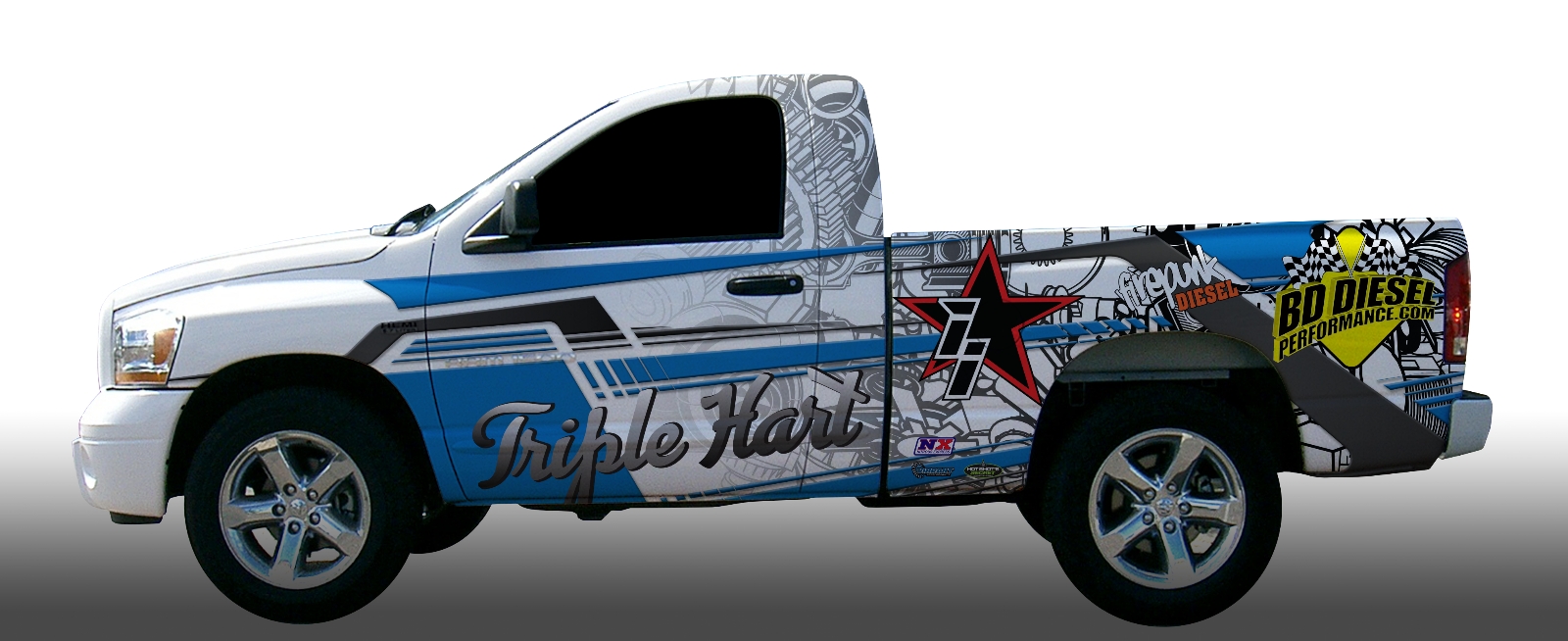 Josh Scruggs is the new owner of the Firepunk Diesel truck formerly owned by three-time Ultimate Callout Challenge champion Lavon Miller.
Once Miller's daily driver, the truck is well-known for setting records at the Diesel Power Challenge, NHRDA drag strips and sled-pull competitions, and for achieving a 4.97 seconds at 151 mph Pro-Street record in the Outlaw Diesel Super Series.
The 2006 Dodge Ram 3500 will be piloted Scruggs for the 2019 diesel drag race season with backing from Hot Shot's Secret-a longtime sponsor of the Firepunk Diesel team-and its Adrenaline racing oil, Adrenaline racing transmission fluid and related products.
Scruggs, of Triple Hart Repair and Fab (Harrisonburg, Virginia), started racing in Honda classes and has since moved into diesel competition, converting a 1996 Dodge into a pulling truck and then trading up for a 1986 6.7-liter drag truck that won the 2018 Rudy's Fall Truck Jam.
"A lot of people will be watching with their own expectations to see if I can live up to what has come before," Scruggs admitted. "I hope to eventually get to where Lavon was, and many have already stepped up to help. For right now, though, we are just trying to get it ready for the season."
As a manufacturer of a full line of high-performance diesel fuel and oil additives, Lubrication Specialties Inc., manufacturer of Hot Shot's Secret racing oil and performance additives, was title sponsor of NHRDA for two years and a UCC and ODSS sponsor for numerous years.
"We are super-excited for what the 2019 season brings and look forward to our partnership with Josh as he rebrands the Firepunk Diesel truck and makes his own modifications to Miller's iconic machine," said Kyle Fischer, LSI director of sales. "The torch is being passed on, which is exciting, and we have high hopes that this truck will continue to dominate. We wish only the best to Josh and his entire team."