News
HOT ROD Reveals 2023 Power Tour Schedule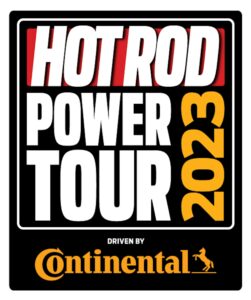 HOT ROD has revealed the schedule for the 2023 HOT ROD Power Tour, the publication announced.
The HOT ROD Power Tour will be heading southeast to Georgia, the Carolinas and Tennessee visiting five cities over five days in June, organizers aid, and will include more than 6,000 cars and trucks of all years, makes and models.
The tour will feature over 1,000 miles of driving, with events such as drag racing, autocross and live entertainment.
2023 HOT ROD Power Tour Schedule:
Day 1: June 12 – Atlanta Motor Speedway, Hampton, Georgia
Day 2: June 13 – South Carolina State Fairgrounds, Columbia, South Carolina
Day 3: June 14 – Rockingham Speedway, Rockingham, North Carolina
Day 4: June 15 — zMAX Dragway, Concord, North Carolina
Day 5: June 16 – Bristol Motor Speedway, Bristol, Tennessee