News
Hosts of 'Top Gear America' Reboot Revealed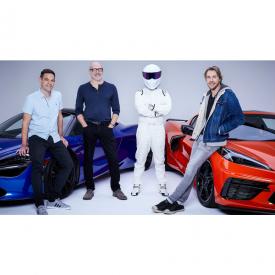 MotorTrend recently announced that Dax Sheppard, Rob Corddry and Jethro Bovingdon will be the new hosts of the rebooted automotive television show, Top Gear America, which will be available exclusively on the MotorTrend app. The show will debut in spring 2020.
Sheppard is an actor, best known for appearing in television shows Parenthood and Bless This Mess. Corddry is a comedian and veteran of Comedy Central's The Daily Show. Bovingdon is a British automotive journalist and previous cohost of Head 2 Head, a show which also streams on MotorTrend's app.
The show's racing driver, The Stig, will also return to the program.