News
Horizon Global Announces NYSE Acceptance of Continued Listing Compliance Plan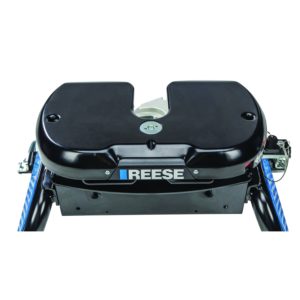 Towing and trailering equipment company Horizon Global Corp. has announced that the New York Stock Exchange notified the company that it has accepted Horizon's business plan to regain compliance with the NYSE continued listing standards.
On Jan. 3, Horizon Global received a letter from the NYSE informing the company of its non-compliance with the stock exchange's continued listing standards because the company's average market capitalization over a recent consecutive 30-day trading period had been less than $50 million, and at the same time, stockholders' equity was less than $50 million, according to a press release.
"We are pleased that NYSE has accepted our plan to regain compliance with the NYSE's continued listing standards," said Carl Bizon, Horizon Global president and CEO. "We believe this is a positive endorsement of the company's recently announced plans for 2019 that include business improvement in our Americas segment, turnaround efforts in Europe-Africa and ongoing strong performance from Asia-Pacific. Our global team's collective efforts remain focused on delivering improved profitability and operating performance to drive improved market valuation. We look forward to working proactively with the NYSE through a process of quarterly reviews to demonstrate achievement of the continued listing standards, as we also drive improved performance in our business and deliver value to our shareholders."
With the acceptance of the company's business plan, Horizon Global is now within the 18-month plan period to regain compliance, with the plan period expected to conclude on or before July 3, 2020.