News
Hoosier Racing Tire Introduces New 'Hoosier Hero' Driver Recognition Program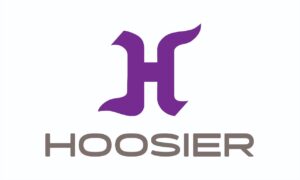 Hoosier Racing Tire has launched a new driver recognition program, the company announced.
Announced at the 2022 PRI Show, the Hoosier Hero program aims to recognize accomplished drivers across various driving disciplines, the company said.
Recognized drivers will be selected through a nomination and voting process beginning in 2023, Hoosier Tire representatives said.
"Hoosier Heroes is a concept that was created to recognize accomplished competitors from around the world who share our passion for success," said Joerg Burfien, president and CEO of Hoosier Racing Tire Corp. "We are proud to include a diverse spectrum of racers representing dirt, asphalt, motocross, drag, UTV, and circuit from all levels of achievement and background."
"Beginning in 2023, we will have a nomination period where global submissions will be accepted on behalf of those racers who embody our values," stated Nic Moncher, Director of Marketing. "We will then have a voting process involving media and industry members in September and will announce the 2023 Hoosier Heroes at the PRI show."
In addition to the program, Hoosier also announced the first group of 'Hoosier Hero' drivers.
2022 Hoosier Heroes
Andrew Aquilante – SCCA – Circuit
Dennis Erb – World of Outlaws Late Model – Oval Dirt
Doug Gordon – NHRA – Drag
Donny Schatz – World of Outlaws Sprint – Oval Dirt
Felix Budzisch – DSM – Slalom
Johan Schwartz – Endurance – Circuit
Robert Loire – UTV – Off Road
Landon Huffman – Late Model – Asphalt Oval
Julian Wagner – eWRC – Rallye
Justin Grant – USAC – Oval Dirt
Matt Hirschman – NASCAR Modified – Asphalt Oval
Michael Hicks – Arenacross – Motocross
Nick Sanchez – ARCA – Asphalt Oval
Ryan Repko – Micro Sprints – Oval Dirt