News
Hoonigan Names New CEO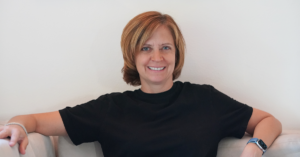 Automotive lifestyle brand Hoonigan has hired sports-industry veteran Jennifer van Dijk as its new chief executive officer, the company announced. van Dijk comes from global sports and entertainment marketing agency Wasserman, having most recently served as Executive Vice President of Digital overseeing the agency's athlete media network, Athlete Exchange.
Current Hoonigan co-CEOs Jacques Marine and Alastair Binks have joined Hoonigan's Board of Directors and will stay on as advisors to the company.
"We are extremely excited to begin this next chapter of Hoonigan with Jenn," says the brand's Co-Founder and Chief Creative Officer Brian Scotto. "Coming from our business partner Wasserman, she is already very familiar with Hoonigan, and will fit in seamlessly, but also bring some best practices from her vast experience. Jenn's background in the digital space, and her work at both the NBA and Los Angeles Clippers provides a unique perspective on media, content and licensing that we look forward to tapping into."
In her new role as CEO, van Dijk will work to implement strategies to scale the business for increased opportunities, expand the audience by deepening its core fan base and attracting new followers, and will ultimately drive a vision for the future, the company said. van Dijk has spent her career in sports digital content and technologies. Over the last 22 years, she has worked with brands, rights holders, athletes and media companies to create strategies to grow revenue.
"Hoonigan is on the leading edge of sports brands that use digital content to convert fans and maximize revenue opportunities," says van Dijk. "I am excited to be joining a great team and bring my NBA and team sports experience to help the business grow further."
Hoonigan includes rally car driver Ken Block's racing team, a digital film and content business and a product and apparel line catering to a broad range of car enthusiasts.