News
Honda Unveils Civic Type R Pace Car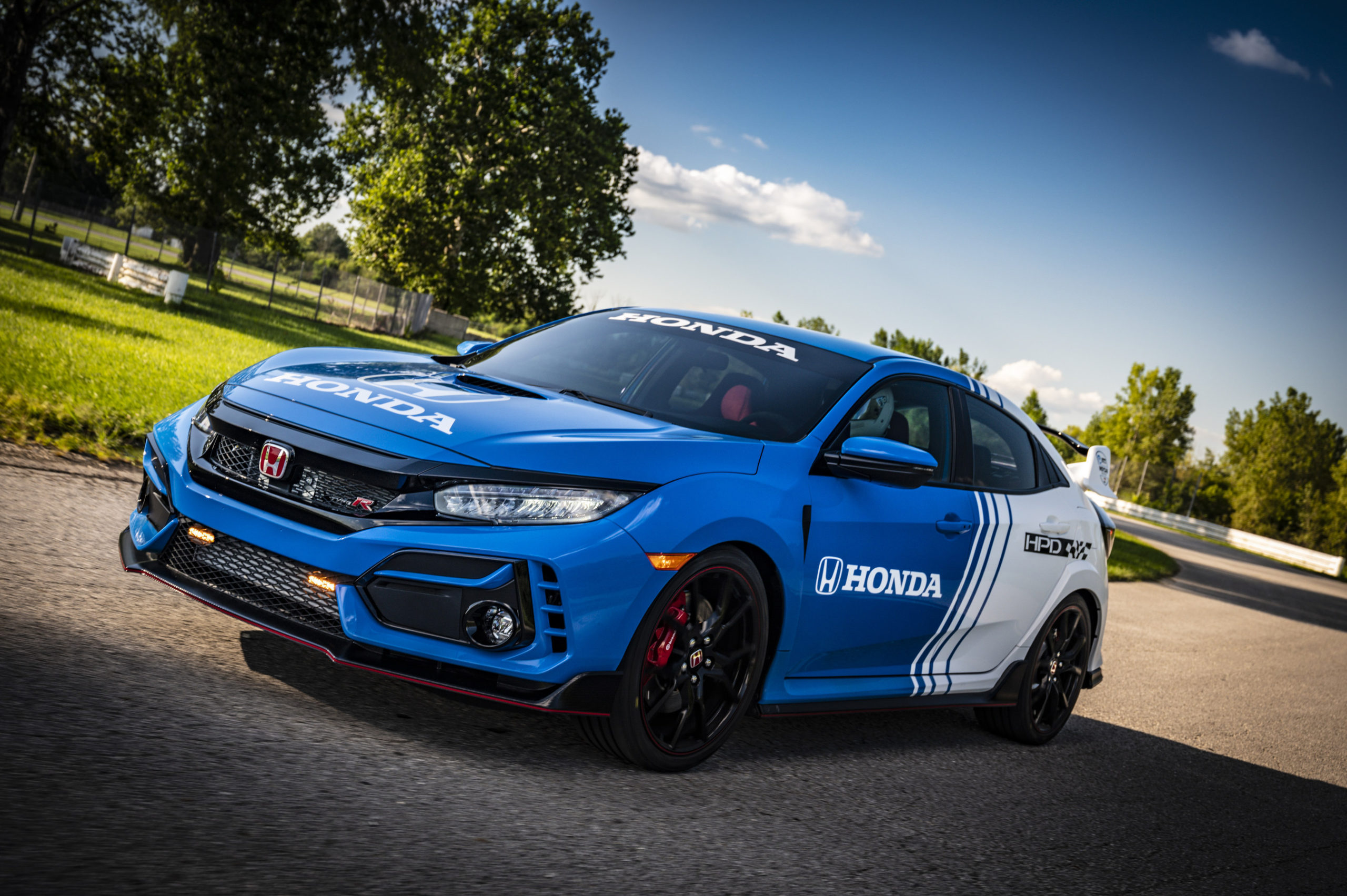 Honda has unveiled the new 2020 Honda Civic Type R Pace Car, which led the NTT INDYCAR SERIES field to the green flag for this weekend's Bommarito Automotive Group doubleheader race weekend at World Wide Technology Raceway, just outside St. Louis, Missouri.
The latest in a series of Honda Pace Cars utilized for Indy car competition since 2006, the newest Pace Car benefits from improvements made to the production Honda Civic Type R for 2020, including freshened exterior and interior styling; improvements to the ride, handling, and braking performance; and increased engine cooling. The new Civic Type R Pace Car is finished in Boost Blue, with a custom graphics wrap.
"As the fastest production front wheel drive car in the world, the 2020 Honda Civic Type R is a perfect match for Pace Car duties," said Art St. Cyr, vice president, Auto Operations for American Honda. "The race-bred 2.0-liter, direct injected and turbocharged engine produces more than 300 horsepower and 295 lb.-ft. of torque, making it the ideal Honda vehicle for leading the NTT INDYCAR SERIES to the green flag."
Modifications to the Civic Type R Pace Car include a Honda Performance Development [HPD] brake package, including competition rotors, racing pads and stainless steel brake lines; interior safety roll cage; and four-point racing harnesses. An exclusive graphics package over the base Boost Blue exterior caps the conversion from showroom Civic Type R to an NTT INDYCAR SERIES Pace Car.