News
Honda Teases CR-V Hybrid Racer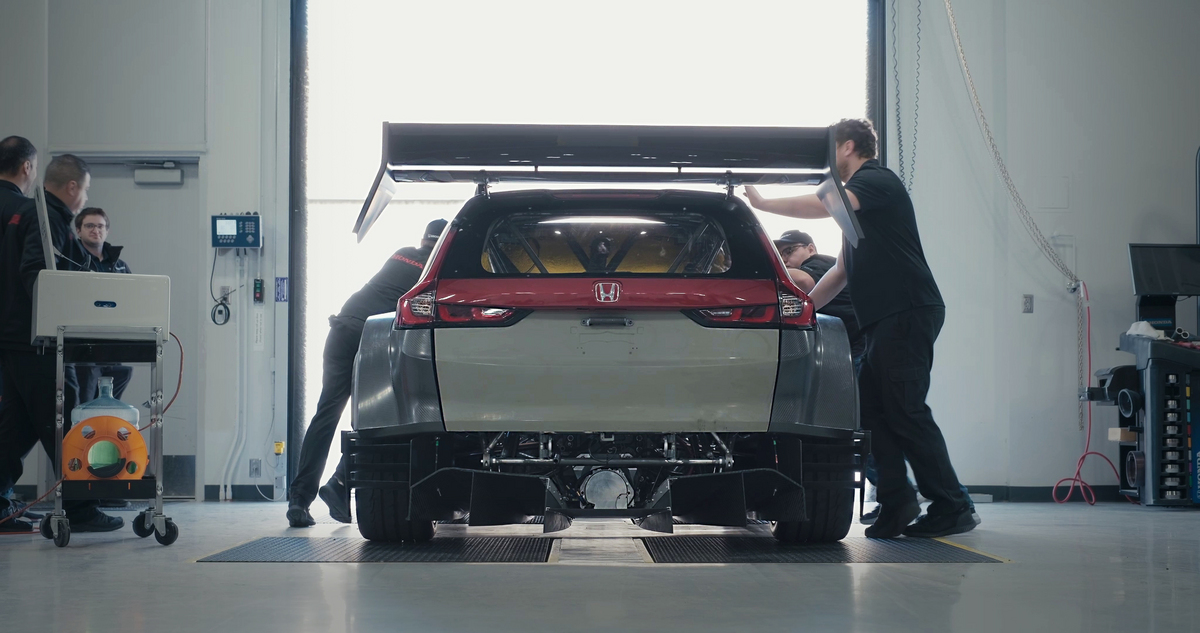 Honda recently teased a new special project in development: a hybrid-powered racing CR-V.
While details are sparse, the manufacturer provided a brief preview of the track-oriented crossover, which is expected to have over 800 hp under the hood.
The car will be revealed on Feb. 28.
Check out the preview below.