News
Holley's Intergalactic Ford Festival Invades Bowling Green This Fall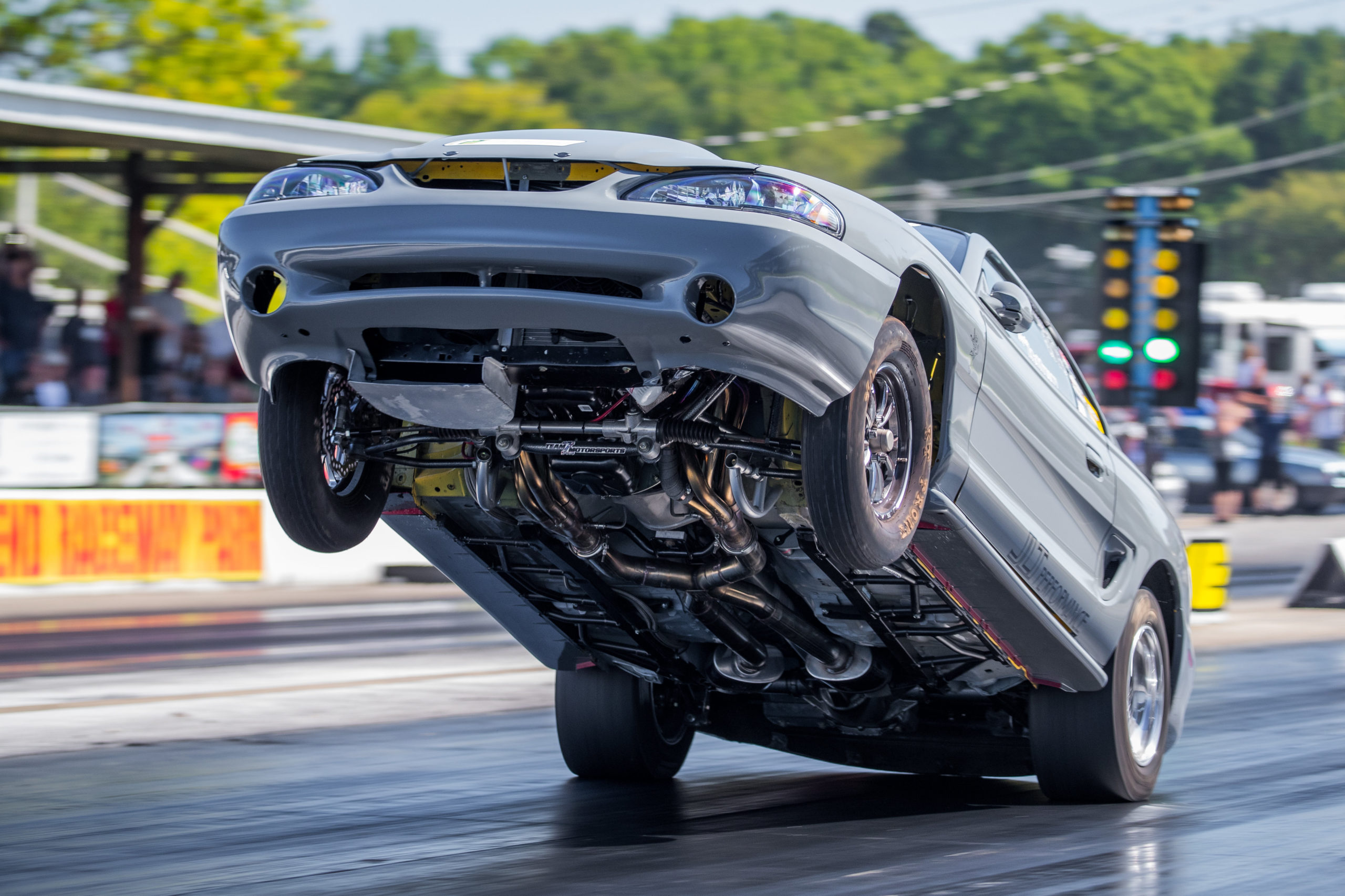 Holley is launching a new event this fall. The Intergalactic Ford Festival is set for Sept. 26-29 at Beech Bend Raceway in Bowling Green, Kentucky.
Holley is teaming up with the NMRA All-Ford World Finals for the ultimate all-Ford party. The company will bring its Grand Champion and Autocross competitions, along with pro-level and amateur drifting, a dyno challenge, an Australian-style burnout contest, and more to mix with the NMRA world class drag racing and UPR Products Show-N-Shine.
"Holley's Ford Festival is open to any vehicle with a Ford powerplant. Whether you've got a Fairlane, a Mustang, Ford Focus, or a Powerstroke, there's something for everyone-Lincoln & Mercury included," Holley stated in a news release. "Have you swapped a Ford engine into a custom rat rod or other vehicle make? We approve! Bring it out and join in the fun!"
Those interested in participating can pre-register now.
Pro Formula Drift drivers Vaughn Gittin, Jr. and Chelsea DeNofa will be onsite along with other Ford powered drift cars showcasing their slideways skills inside the oval track.
Popular YouTuber Cleetus McFarland and Neighbor-McFarland's supercharged, tire roasting Crown Victoria-will also be on-hand inciting burnouts from participants during the Nitto Tire Burnout Challenge. Bob Chandler's original BIGFOOT-featured in films like "Take This Job & Shove It!", "Police Academy" and others moster trucks will be onsite as well.
The event will also feature autocross and 3S Challenge events.
"Holley is looking to crown a Holley Ford Festival Grand Champion at Holley's Ford Festival," the company said. "The Grand Champion competitor who can do the best all-around job on the autocross, the 3S Challenge and on the dragstrip will be crowned the winner."
Click to register for the Grand Champion competition.
Other events during the Holley Intergalactic Ford Festival include the UPR Products Show-N-Shine car show, road course time trials at the nearby NCM Motorsports Park, Test-and-Tune, the NMRA Word Finals, a cruise, digital scavenger hunt and the Ford Festival Swap Meet.