News
Holley Sponsoring Lights Out 11 Drag Radial Races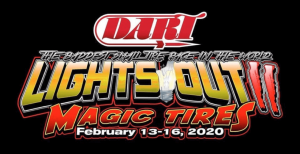 Performance parts producer Holley has again signed on as a VIP sponsors of the Duck X Productions Lights Out 11 event to be held later this month, the company announced.
Holley's NOS nitrous brand will also be the DXP Street class sponsor for the drag radial races, taking place Feb. 13-16, at South Georgia Motorsports Park.
Announced for 2020, Duck X Production has developed the DXP Street class as a budget entry opportunity to the small-tire drag radial world. Per DXP's class website "DXP Street is a heads-up small block V8, small tire class designed for American production vehicles. Small block engines are allowed the use of a single power adder – restricted to a single spec 4150 style nitrous plate to maintain class parity."
"Holley is excited to continue our involvement in one of the premier small tire drag racing events of the sport. We look forward to seeing how racers will fare with new and or evolved setups, especially those utilizing our engine management to get them down the track," says Jeff Teel, Holley events coordinator.
In addition to serving as a class sponsor of DXP Street, NOS is also the provider of the Official Nitrous Plate for the event. All class entrees will be required to run an unmodified 12500NOS "Cheater Plate" and a -4AN line (maximum of 15 feet). Carburetors will also be limited to a 1.750″ throttle plate and need a cast production base plate and main body.