News
Holley Introduces Sky-Ram Intake Manifold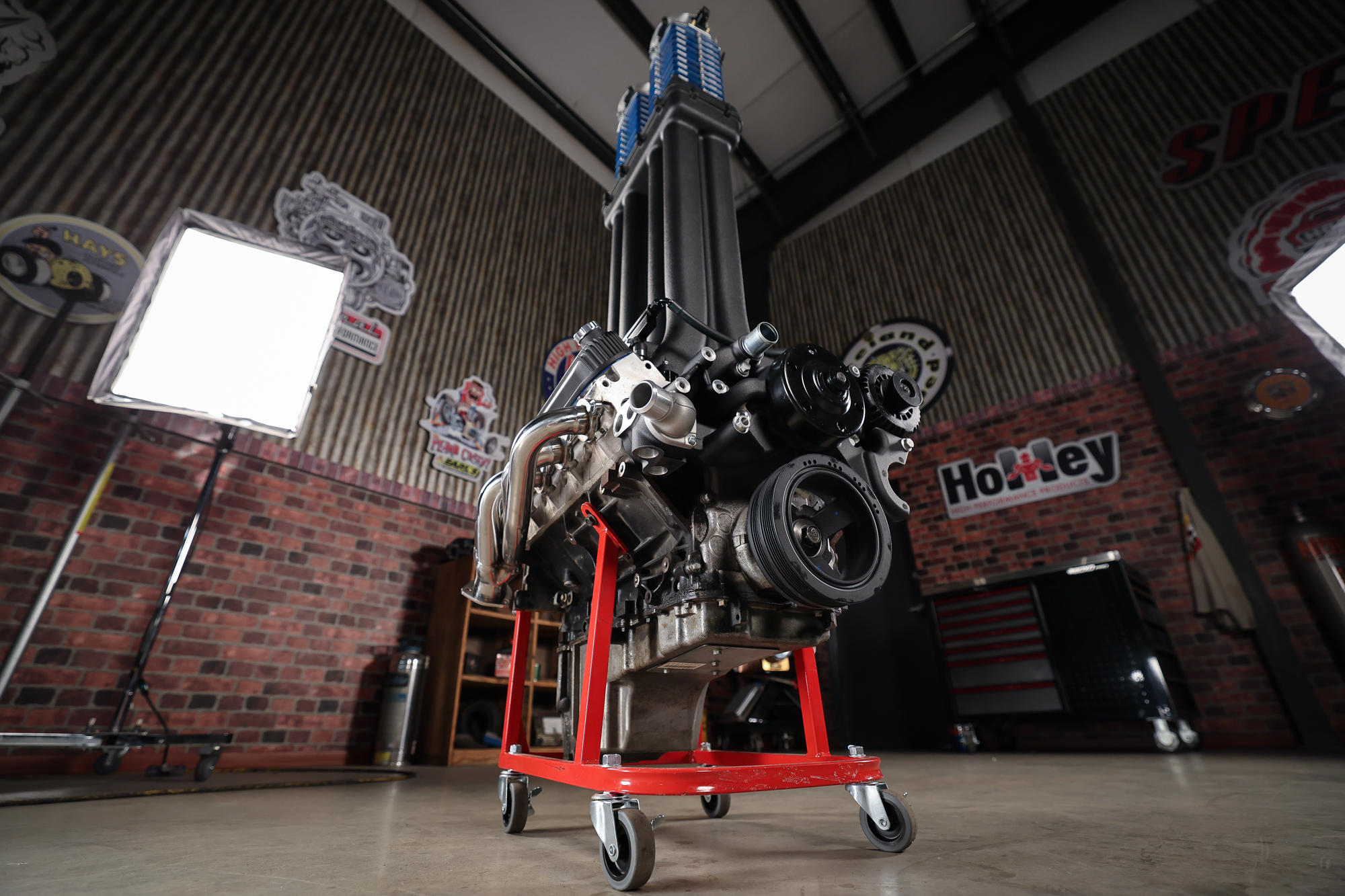 Offering "skyscraper-sized torque numbers on any LS-based engine," Holley has introduced its new Sky-Ram Intake Manifold, a comically large evolution of the Holley High-Ram.
The secret to the Sky-Ram's tire-shredding torque, Holley says, is its 36-inch intake runners that "direct air into the cylinder heads at speeds so supersonic they'd make a fighter pilot's head spin."
For a little extra kick, the performance group also recommends pairing the Sky-Ram with two of its MoonShot Nitrous Plate Systems, adding 7,000 horsepower to your hot rod.
Click here to read up on Holley's towering April Fool's Day joke or watch a full overview of the Sky-Ram in the video below.