News
Holley EFI Training Course Dates for 2020 Announced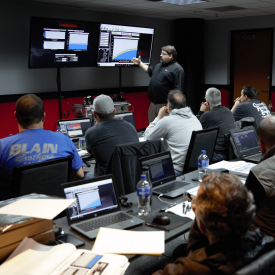 Holley's factory training courses are back in 2020 with an updated curriculum to stay current with Holley EFI system updates. These factory direct training classes provide a unique opportunity to get advanced training and technical experience with Holley EFI directly from the people that developed the products.
These two-day courses are presented at the National Corvette Museum near Holley's company headquarters in Bowling Green, Kentucky. They provide technical training for dealers, racers and any other user of the EFI systems.
Spread over three classes, each tier is a two-day class which includes hands-on training with Holley EFI software and live demonstrations showing the different capabilities of a Holley fuel injection system.
Each tier must be taken in succession, however upon completion of all three courses, you will receive a certification from Holley stating your expertise with our fuel injection software.
Classes fill up quickly and registrations are limited. For more information on course details and to see the 2020 schedule, click here.