News
Holley Adds to Event Lineup with LS Fest Texas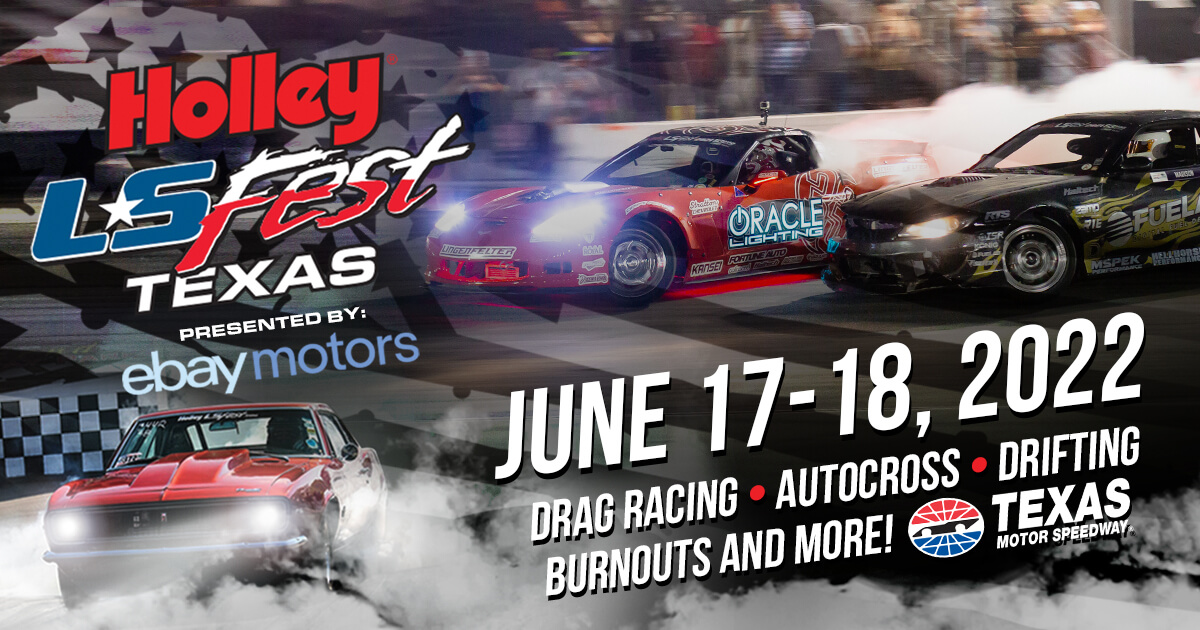 Holley will be hosting a new LS Fest, LS Fest Texas, later this year at Texas Motor Speedway, the performance parts group announced.
Scheduled for June 17-18 in Fort Worth, Texas, the event will include the usual LS Fest activities, like drifting, drag racing, burn out contests, a show-n-shine, autocross, a dyno and more.
"The LS engine is no stranger to the great state of Texas," said Blane Burnett, Holley's events manager. "With numerous high-profile engine builders, performance shops and LS enthusiasts located throughout the area, we've felt that Texas needed an LS Fest of its own for quite some time. We're thrilled to see that happen this year and can't wait to see the variety of LS-powered machines and their owners that come out ready to get down at Texas Motor Speedway."
All LS or current Gen LT-based, V8 engine-powered vehicles are eligible to participate in the event, including race cars, drift cars, street rods, rat rods, muscle cars, trucks or late models.
Event/class champions will be crowned as well as an overall event champion for those that want to compete in multiple events.
Click here for more information.