News
Hercules Tire & Rubber Company to Celebrate 70th Anniversary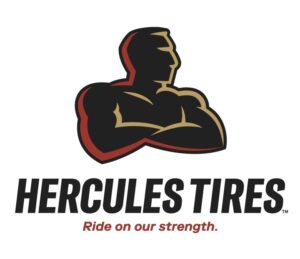 Hercules Tire and Rubber Company (HTR), a subsidiary of American Tire Distributors (ATD), is kicking off its celebration of the company's 70th anniversary, the company announced.
Founded in 1952 as a cooperative by a group of independent tire dealers, the company offers a selection of passenger, UHP, UTV, light truck, medium truck, agriculture and specialty tires under its Hercules, Ironman and Dynatrac brands. ATD purchased the company in 2014.
"Any company that has lasted 70 years has focused on quality and innovation since Day 1," said Stuart Schuette, ATD's president and chief executive officer. "We have seen Hercules continue to grow by expanding the breadth of its products, the depth of its SKUs and its coverage across the country. The company is constantly developing innovative products while bringing value to its dealers and consumers."
HTR will commemorate the milestone anniversary across its Hercules Tires social media accounts including Facebook, Instagram and Twitter, and will offer giveaways to fans, the company said.
The 70th Anniversary social media giveaway kicked off on Sept. 23 and ends on Sept. 30. Three winners – one each will be selected per channel – will be announced via Facebook, Instagram and Twitter on Oct. 3.