News
Hennessey Partners with Shell Rotella on Engine Oil for Trucks & SUVs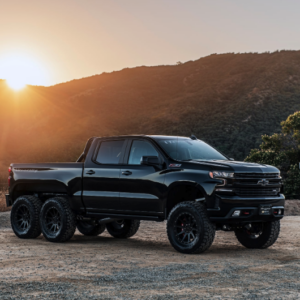 Performance pioneer John Hennessey has announced that Shell Rotella Gas Truck full synthetic engine oil is now the official and exclusive engine oil of all Hennessey gasoline-powered trucks and SUVs, including the newly introduced GOLIATH 6X6 and well as the VelociRaptor 600, VelociRaptor Ranger and more.
"Powerful trucks and sport utility vehicles continue to be a growing and important part of our business," said Hennessey, who started in the business modifying sports cars in 1991. "When we found out that Shell Rotella had developed a full synthetic engine oil made exclusively for gas-powered engines, we immediately made the switch."
Hennessey unveiled his company's first production GOLIATH 6X6 this week in the Shell Rotella outside booth at the 2019 SEMA Show.
"Given Shell Rotella's extensive experience with heavy-duty diesel trucks, we knew that this would be the perfect lubricant for our high-performance trucks and SUVs," he noted. "Our customers not only want increased power and performance, but they also want to be able to tow trailers, in all seasons and conditions."
Shell Rotella's Gas Truck engine oil is offered in three formulas: 0W-20, 5W-20 and 5W-30.