News
Hennessey Expands Tuner School Program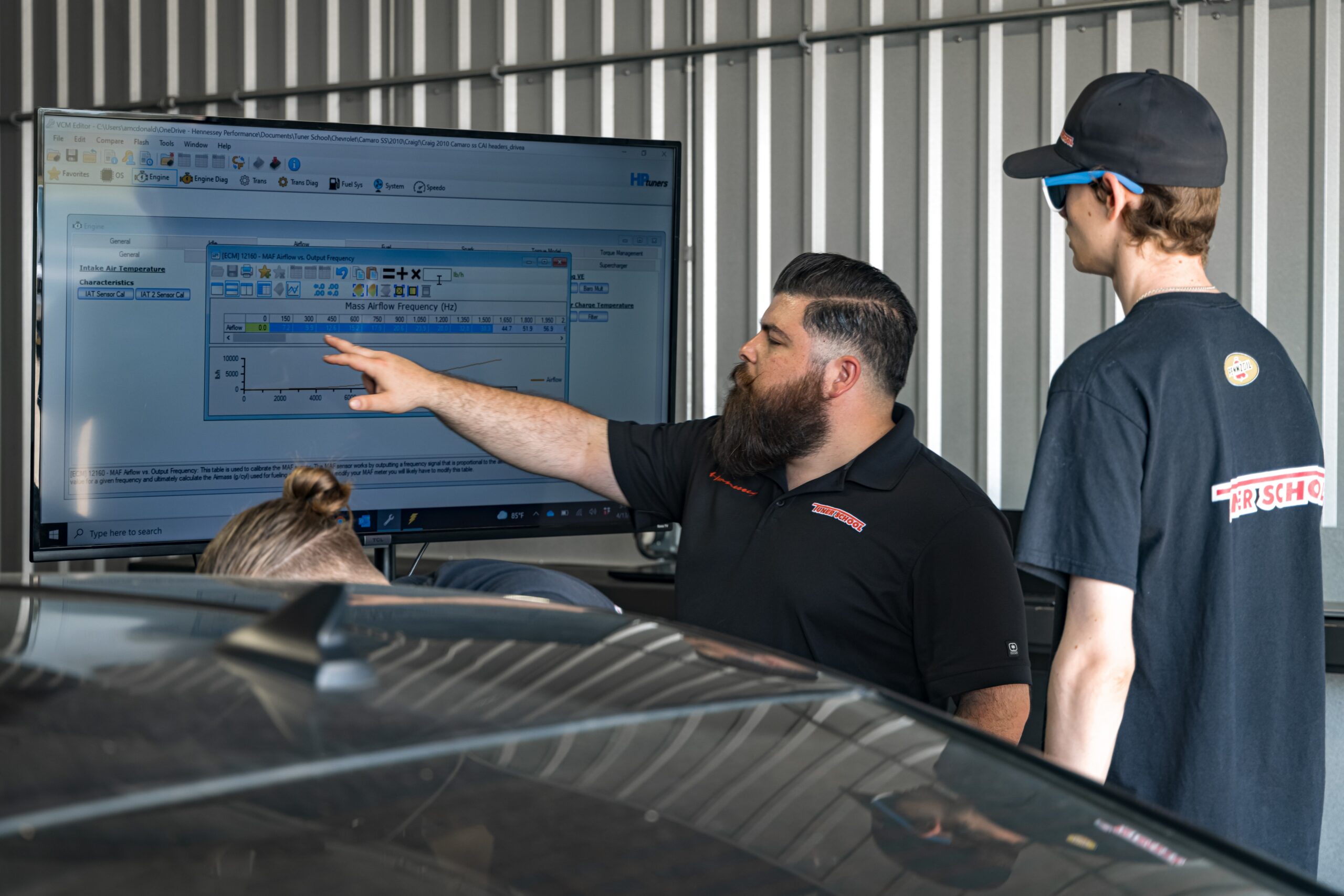 Hennessey Performance is expanding its Tuner School program with a new advanced course, the Texas-based hypercar manufacturer and high-performance vehicle creator announced.
Called '200 Automotive Technology – Advanced Tuning', the new 14-week curriculum teaches high-level tuning through a program of practical lab-based learning and instructor led lecture sessions, the company said. Covering everything from Advanced Engine Dynamics and OEM System Strategies to Data Analytics and Aftermarket Engine Tuning, the new course builds on Hennessey's '100 Automotive Technology – Intro to High Performance' course.
Hennessey established Tuner School in 2008, and through the following 14 years, has educated more than 600 students, the tuner said.
Developed by Hennessey Founder and CEO John Hennessey, Tuner School's focus is to train students to become the next wave of professionals in the Performance and Racing Industry, Hennessey said. The new Advanced Tuning program is only for those who have completed Hennessey's 100 Automotive Technology course or have passed the entrance examination. Education takes place over 14 weeks and includes more than 100 hours of lectures and over 175 hours of practical lab experience, program representatives said.
"I love horsepower, but what I love more is hearing from Tuner School graduates that our program has changed their life," said Hennessey, company and program founder. "It's hugely gratifying to play a small part in the futures of so many talented men and women. We believe whole heartedly in the program as demonstrated by the Hennessey Performance employment figures – more than half of our technicians are Tuner School graduates."
Hands-on training includes use of Hennessey's own chassis dynamometers, capable of analyzing vehicle output at speeds up to 200 mph with power of up to 2000 bhp. Practical experience extends to real-world testing on Hennessey's own test track using models including a Chevrolet Camaro SS, Dodge Challenger Hellcat and Ford Mustang GT, the company said.