News
Hellwig Turns to Kinsfather to Lead Sales and Marketing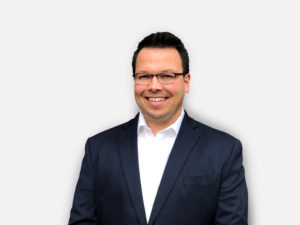 Hellwig Suspension Products has added two professionals to its team. Brett Kinsfather has taken on the role of director of sales & marketing, while Karen Grassel has joined as the company's new customer service manager.
Kinsfather will direct the Hellwig marketing department, as well as lead the growing sales team with his extensive aftermarket experience and knowledge of the industry, according to Hellwig. Grassel will support the company's customer service department and further streamline customer satisfaction through her extensive experience in the service industry.
"We are thrilled to continue growing our team," said Melanie White, Hellwig president. "The addition of Brett and Karen will help us as we move into 2019 and expand our business ventures in all areas. Brett's proven track record in business-to-business sales is going to help us elevate our business to the next level."
Kinsfather comes to Hellwig with a strong marketing and sales background, having worked extensively with both manufacturers and distribution. Beginning his professional career in the CART series, he eventually went on to work for K&N Engineering as its sales and marketing program manager. Kinsfather later served as vice president of sales and marketing at Motovicity Distribution where he launched several high yielding sales and marketing initiatives.
Grassel developed her skills in sales, management, and business development in the food service industries with George's Greek Café and Harris Ranch Inn & Restaurants. Grassel earned a bachelor's degree in Business Administration from Long Beach State. She has sharpened her client and customer relationship skills through continuous direct sales communication and maintained repeat business from satisfied customers in her previous positions, according to Hellwig.
For more information about Hellwig Suspension Products visit HellwigProducts.com.