News
Head of Aftermarket Business at Continental Retires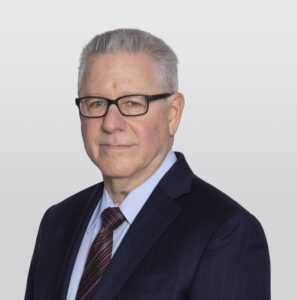 Howard Laster, head of Continental's automotive aftermarket business in North America, will retire by the end of this year, the company announced.
James Bayley, head of the associated business area Smart Mobility in North America, will be taking over the role temporarily until a successor is announced, the company said.
Laster, a 45-year veteran of the automotive aftermarket, has been with Continental for over 27 years, serving in a variety of key executive and sales management roles. He was appointed general manager in 2018 and had been head of aftermarket for eight years prior. During his tenure with Continental, Laster was responsible for overall business strategy, product quality and performance, along with the development of effective sales and marketing activities for the Continental, ATE, and VDO product brands sold in the North American automotive aftermarket, the company said.
Laster was also responsible for guiding Continental's North American Diagnostics & Services team in the development of business with the automotive OEMs, commercial and specialty vehicle target markets as well as aftermarket innovations. As Head of the Aftermarket for North America, Laster successfully launched the OE parts program for engine management, fuel systems, electronic water pumps, and various automotive sensors.
"Thanks to Howard's exceptional leadership and dedication, Continental has been able to achieve extraordinary success in a very diversified and competitive marketplace. Through his efforts, we were able to not only grow our core product lines but also expand our market share with timely innovations and well-positioned market entries and business initiatives," said Bayley. "On behalf of everyone in the Continental family and beyond, I want to sincerely thank Howard for his dedicated service and wish him the best of health and enjoyment in his retirement."
In his previous role as director of product management and new business development, Laster was instrumental in helping Continental create and successfully launch its REDI-Sensor Multi-application TPMS Sensor and helped to establish both the product and the brand as one of the leading TPMS programs in the automotive aftermarket.