News
Harbor Freight Tools Renews Skilled Trade Teacher Prize Program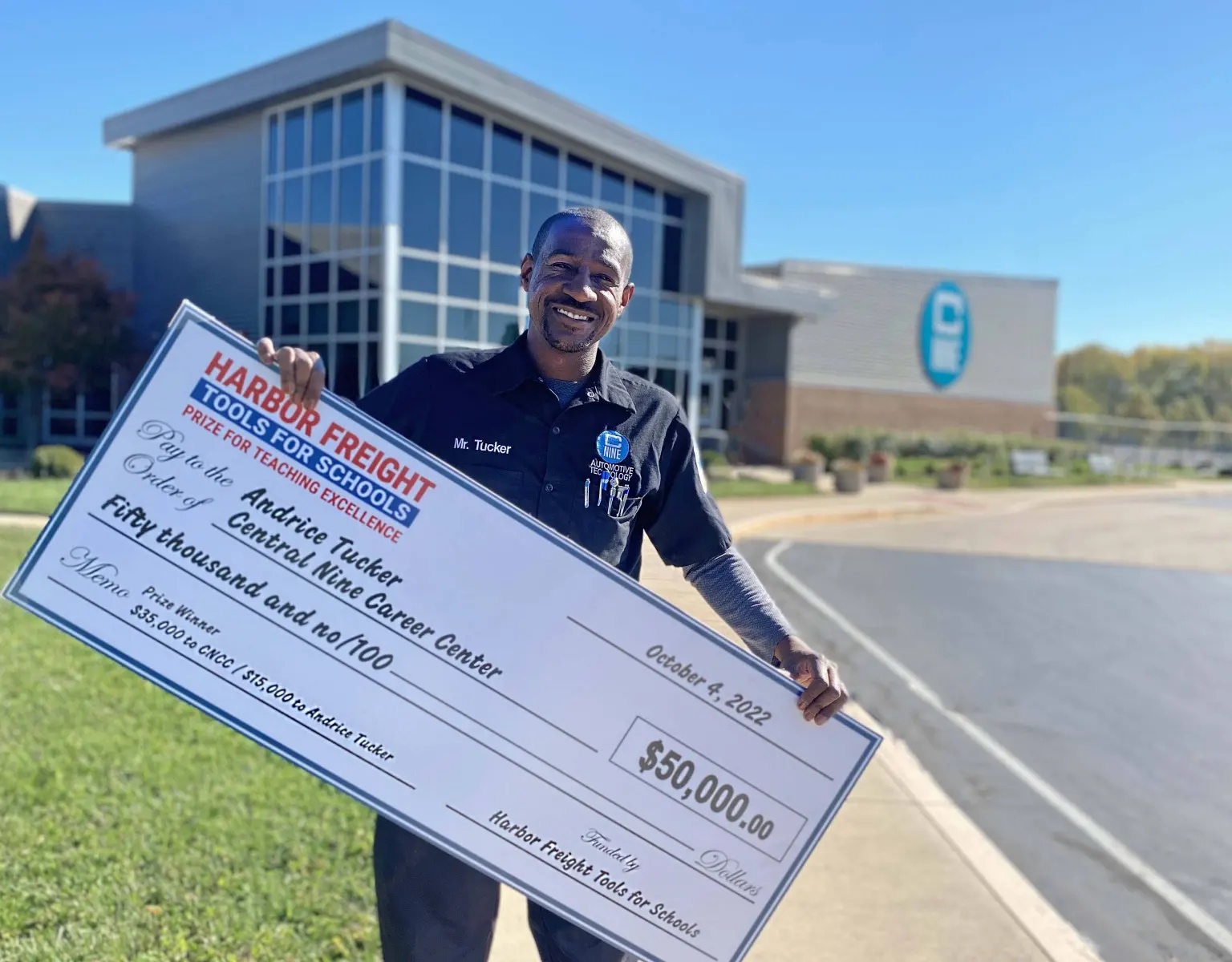 Harbor Freight Tools is bringing back its Harbor Freight Tools of Schools program, which allows U.S. public high school skilled trades teachers to apply for a total of $1.5 million in cash prizes, the tool retailer announced.
The deadline to apply for the 2023 prize is May 5. The total amount of cash prizes will jump from $1.25 million to $1.5 million, compared to 2022, and the number of winners will increase from 20 to 25. Winners will be announced in October.
The mission of Harbor Freight Tools for Schools is to increase understanding, support and investment in skilled trades education in U.S. public high schools, the company said.
"Through the prize, we have met more than 100 incredible high school skilled trades teachers who inspire us every day. From the beginning our goal has been to serve as a catalyst to bring more attention and support to the exceptional skilled trades teachers and students across the country," said Danny Corwin, executive director of Harbor Freight Tools for Schools.  "We are excited for our seventh year of the prize and cannot wait to hear from new and returning applicants about the excellent work they are doing on behalf of students."
The prize aims to recognize outstanding instruction in the skilled trades in U.S. public high schools and the work of teachers who inspire students to learn a trade that prepares them for life after graduation, Harbor Freight representatives said.
"The shortage of skilled trades workers in the United States is becoming a bigger challenge every day. America depends on high school skilled trades teachers to prepare the next generation of skilled trades workers," said Eric Smidt, owner and founder of Harbor Freight Tools. "This prize is our way of recognizing the extraordinary work of skilled trades teachers, who rarely get the credit or attention they deserve."
Five grand prize winners will receive $100,000 each, with $30,000 going to the teacher and $70,000 going to thei program. Twenty additional prize winners will each win $50,000, with $15,000 going to the teacher and $35,000 going to their program. Teachers whose school, district and/or state policy prohibits receipt of the individual portion of prize earnings are eligible to apply on behalf of their school's skilled trades program.
Click here for more information or to apply.