News
Hankook Tire Partners with DAV to Serve Veterans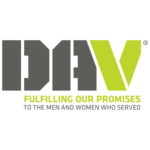 This year, Hankook Tire has partnered with local tire dealers across the country to host 12 Disabled American Veterans (DAV) Mobile Service Office (MSO) stops, which provide free services to veterans and their families. In the fifth year of the partnership, Hankook is celebrating helping more than 1,000 veterans.
"At Hankook Tire, our partnership with DAV continues to be one of our most important missions, and together, we work to support our veterans through mobility and provide free assistance and services where they live," said Hankook Tire America Corp. President Hosung Suh. "We appreciate our national network of tire dealers for hosting such positive events and making it possible for our heroes and their loved ones to get the assistance they so greatly deserve."
The Hankook-DAV MSO program stops bring DAV benefits experts to veterans at tire dealers in their local communities, which aims to help reduce the distance that many must travel to obtain their Veterans Affairs benefits and other services. The dealers in Hankook's network who hosted MSO stops from August through December include:
A&L Tire and Auto, San Antonio, Texas
NTW, Marietta, Ga.
Black's Tire & Auto Service, Fayetteville, N.C
Peerless Tires 4 Less, Colorado Springs, Colo.
Brown's Point S Tire & Auto, Portland, Ore.
S & S Tires & Auto Service Center, Avondale, Ariz.
Centerville Tire Factory, Centerville, Utah
Suburban Auto, Jacksonville, Fla.
CJ's Tire & Automotive, Lansdale, Penn.
Tires First, Columbus, Ga.
Gateway Tire & Service Center, Clarksville, Tenn.
Trotta Tire, Miami, Fla.
"Hosting the Hankook-DAV MSO program stop was such a positive experience, and it really shows the care and support Hankook has for America's veterans," said Peerless Tires 4 Less General Sales Manager Art Prott, the host of this year's MSO stop in Colorado Springs. "For Peerless, it was our chance to show our respect and appreciation to our local veterans as well. Veterans approached me several times at the event to thank us for our support and for making these services accessible to them. We look forward to continuing to support Hankook and DAV."
Hankook Tire presented DAV with a $175,000 check recognizing Hankook's fifth consecutive year of commitment to help veterans through mobility during the opening session of DAV's 98th National Convention in August.