News
Hand Sanitizer Left on Dashboard Causes Fire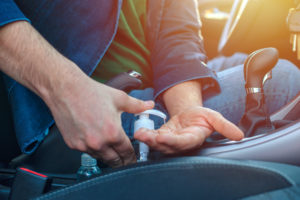 While everyone should have some hand sanitizer at their disposal, don't leave it on a car's dashboard, because the results can be catastrophic.
As reported by The Hog Ring, an Illinois car owner found out the hard way that hand sanitizer—which contains high levels of alcohol—is highly flammable.
Click here to see the results of the blaze and learn how a bottle of hand sanitizer can turn your, or your customer's, car into a towering inferno.