News
Hagerty Makes Classic Car Market Predictions for 2022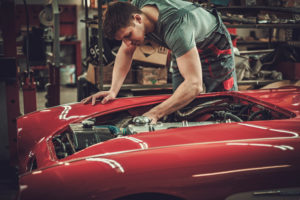 The future is impossible to predict, but Hagerty writer John Wiley recently took a crack at it, offering up his forecast for the classic and collector car market in 2022.
Among several other predictions, Wiley expects the online auction market to continue its rapid growth over the last year and anticipates the return of eight-figure sales at certain high-profile events.
However, all of Wiley's predictions weren't quite so positive. While certain cars, like vintage trucks, are likely to appreciate, not all categories will see the same increase in value.
Click here to read Wiley's full story and learn what he expects to see in 2022.