News
Hagerty Launches Manual Transmission Challenge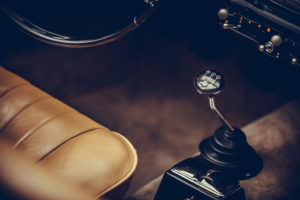 Hagerty, the automotive enthusiast brand, has launched a campaign to teach 500 people how to drive a stick shift vehicle in 50 days, the company announced.
Between July 16 and September 6, Hagerty is challenging the automotive community to teach 500 people how to drive a manual transmission. To reach the 500-person goal, Hagerty is calling on manual drivers to connect with an untaught friend or family member and spend an hour in a parking lot or quiet road to teach the basics, the company said. Drivers are asked to share their experience on the Hagerty Community website, after which they will receive two "Shift Happens" hats for their participation.
"Being able to drive a manual transmission is exhilarating and empowering, and we want to offer people the chance to get behind the wheel of a cool car and experience the fun and passion that enthusiasts know so well," said Hagerty CEO McKeel Hagerty. "Teaching others how to drive stick is at the heart of car culture, and we hope to pass down this skill to the next generation of car lovers."
Since 2011, Hagerty and its volunteers have trained more than 4,000 people how to drive a manual transmission through initiatives such as the Hagerty Driving Experience and Hagerty Driving Academy, a series of more than 40 events nationwide that teach driving skills and the art of shifting a manual, the company said.